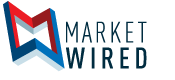 EISC Co-Founder & CTO Paul Banfer to Speak at EUEC 2017
/EINPresswire.com/ -- LAS VEGAS, NV--(Marketwired - February 08, 2017) - EISC Co-founder and Chief Technology Officer, Paul Banfer, will speak at this year's annual Energy, Utility, and Environment Conference (EUEC 2017) in San Diego, February 8-10th. Banfer will speak on laboratory data informatics, specifically how implementing a seamless automation process for electronic Discharge Monitoring Reports (DMRs) and Net Discharge Monitoring Reports (NetDMRs) ensures compliance, thus significantly reducing potential discharge fines, penalties and exponential costs associated with negative public relations that occur with an incidence of exceedance of maximum contamination limits. Banfer's talk is geared to those in fossil fuel and nuclear energy facilities required to adhere to regulatory compliance with the Clean Water Act through DMRs and NetDMRs. He will present how an energy or utility lab's data automation of quality assurance, communication of internal and contract lab results, and flow rates that activate immediate electronic alerts can provide for real-time expert decision-making rather than after regulatory reporting has been completed.
Many times, an exceedance of maximum contamination limit is discovered by a local, State or federal regulating agency after completion and delivery of the reporting process. "That's just too late in the process to effect a positive outcome without immediate data traceability and can lead to extreme costs in discharge penalty fees, and negative press," states Banfer.
"Just one incident has the potential to undermine corporate environmental stewardship that a company or utility has invested years and sometimes decades to construct," says Co-founder & CEO, Rosemary Brock. "No executive wants to receive notification about a non-compliance event post report submittal as it can send those within the management chain into crisis mode at the mere notion of potential damaging effects to corporate and community stakeholders."
"Automating the complete analytical lab data lifecycle from data source, quality assurance through to reporting and electronic delivery of DMR/NetDMR can immediately activate electronic alerts if an exceedance of maximum contamination limits event occurs within the lab. Analysts, quality assurance officers and lab management can receive real-time notifications allowing the issue to be addressed with traceability that pinpoints the occurrence and provides certainty of waste stream contents with data that is defensible. This approach puts those in the lab in a proactive versus reactive position for applying expert decisions, and can systematically avert a corporate and community crisis associated with this type of event."
Banfer is scheduled to speak this Friday, February 10th at 10aPST, Session 18.3.
About EISC
EISC is a woman-owned international life, material, and physical sciences informatics company providing patented laboratory data integration and automation solutions across multiple industries for 20 years. EISC's universal connectivity platform automatically assimilates and dynamically transforms analytical instrument data into comprehensive analytical information within and between multiple industries. We bridge the functionality gap that exists between the analytical instrument raw, meta, and final result data that is delivered to the lab's internal and external client or industry expert. EISC systems automatically interface with all instruments and third party informatics to create a seamless process workflow that emphasizes data quality and speed to deliverable. Our premiere mass customization technology allows the systems to be flexible to the user's needs utilizing a modular and scalable approach, offering the perfect fit for any size lab, performing any type of work across multiple industries.
Contact:
Rosemary Brock
Office: 888.320.3472
Fax: 888.245.6936
E-mail: Email contact