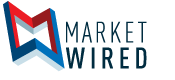 Retail Performance Academy Announces Innovative Elite Retail Boot Camp for March 2017
/EINPresswire.com/ -- NEW YORK, NY--(Marketwired - February 08, 2017) - New York-based Retail Performance Academy has announced open enrollment for its new program, the Elite Retail Boot Camp, designed for brands and privately-owned boutiques with advanced retail front-line professionals. Participating front-line retail sales associates, retail store managers, corporate trainers, and retail store owners will learn, practice, and master the skills of expert client relationship builders in order to dramatically improve sales performance. The program will be held at a convenient Midtown Manhattan location during the last week of March 2017. The Elite Retail Boot Camp is designed to be a 3-day interactive workshop, followed by 6 months of active group coaching and mentoring. The workshop will be conducted by Retail Performance Academy and Luxury Institute CEO Milton Pedraza and his team of expert retail professionals. To date, the Elite Retail Boot Camp has enrolled several sales associates, store managers, and trainers of top-tier luxury and premium retail brands.
During the 3-day program, students will spend 80% of their class time working in teams to learn, practice, and master the mental models and behaviors of elite client relationship builders. Students will then receive group coaching and mentoring, both in-person and via virtual meetings, during the following 6 months to ensure each student builds up to an expert level of sales performance for themselves and for their brands. The program was developed using tested empirical research combined with proven best practices, insights derived from aviation, the armed forces, education, medicine, professional sports, and behavioral and positive psychology, as well as from innovative and cutting-edge tested and proven techniques.
The rigorous, industry-aligned Elite Retail Boot Camp curriculum teaches participants how to cultivate the emotional intelligence skills required to initiate and grow client relationships and improve performance that leads to higher pay and career advancement for retail professionals.
The curriculum includes:
Defining and Establishing Your Life Purpose, Values and Mindset for Success
Redefining the Human Role of the Retail Sales Associate
Working Effectively as a Retail Team Member
Four (4) Modules of Emotional Intelligence for Expert Retail Performance
Retail Success Metrics Development and Application
Self-Assessment and Self-Coaching Skills
Group monthly coaching and mentoring sessions over a 6-month period include:
Goal Setting and Self-Assessment Review
Retail Success Metrics Review and Performance-Driven Coaching
The Elite Retail Program Boot Camp prepares participants to accelerate their sales results dramatically by transforming them into expert client relationship builders. Participants will acquire the mindset and behaviors that normally take years for an expert retail associate to master.
"Based on our success with the Luxury Institute's Luxcelerate system, students who participate in Retail Performance Academy's Elite Retail Boot Camp should expect to increase their client data collection, conversion, average transaction value, retention, and referral rates significantly and, consequently, improve their sales performance," says Pedraza. "At $975 per student, this program yields by far the highest return on investment of any luxury and/or premium retail training program available today."
To enroll in Retail Performance Academy's March 2017 Elite Retail Boot Camp, contact info@retailperformanceacademy.com or CEO Milton Pedraza directly: mpedraza@luxuryinstitute.com. Enrollment must be completed by Friday, February 24, 2017 and you and/or your company will be billed upon finalization of enrollment.

EIN Presswire does not exercise editorial control over third-party content provided, uploaded, published, or distributed by users of EIN Presswire. We are a distributor, not a publisher, of 3rd party content. Such content may contain the views, opinions, statements, offers, and other material of the respective users, suppliers, participants, or authors.