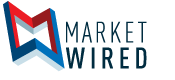 MK Automotive, Inc.: Clikia's Social Broadcast Platform to Launch on March 1, 2017
/EINPresswire.com/ -- PHOENIX, AZ--(Marketwired - Feb 8, 2017) - MK Automotive, Inc. (OTC PINK: MKAU), Clikia announces today that it plans to launch its Social Broadcasting Platform on March 1, 2017.
This platform will allow users to create broadcast channels designed to embed content on their personal websites and interact with their favorite social media websites. This will create additional revenue for the company while maintaining affordability for users. It will allow users to create and market their own TV channel, broadcasting their favorite content across Clikia.
Services can be viewed at http://clikia.tv
This Press Release contains forward-looking statements within the meaning of Section 27A of the Securities Act of 1933 and Section 21E of the Securities Exchange Act of 1934. These forward-looking statements are based on the current plans and expectations of management and are subject to a number of uncertainties and risks that could significantly affect the company's current plans and expectations, as well as future results of operations and financial condition. A more extensive listing of risks and factors that may affect the company's business prospects and cause actual results to differ materially from those described in the forward-looking statements can be found in the reports and other documents filed by the company with the Securities and Exchange Commission and OTC Markets, Inc. OTC Disclosure and News Service. The company undertakes no obligation to publicly update or revise any forward-looking statements, whether as a result of new information, future events or otherwise. 

EIN Presswire does not exercise editorial control over third-party content provided, uploaded, published, or distributed by users of EIN Presswire. We are a distributor, not a publisher, of 3rd party content. Such content may contain the views, opinions, statements, offers, and other material of the respective users, suppliers, participants, or authors.