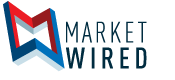 Locus Technologies Performs a Record Number of GHG Verifications in California
Locus takes the lead in GHG verification services for California Air Resources Board AB32 Program
/EINPresswire.com/ -- SAN FRANCISCO, CA --(Marketwired - February 08, 2017) - Locus Technologies (Locus), the industry leader in multi-tenant SaaS environmental compliance and information management software, performed 74 verifications for the reporting year 2015 for the California Air Resources Board AB32 Program -- more than any other accredited verification body. With six full-time accredited verifiers, Locus has been providing verification services since 2010 for reporting entities across California. Even more notably, after completing hundreds of these verifications and complying with several routine audits by ARB, Locus has never had a single verification statement overturned. This means that facility operators using Locus' verification services have high confidence that their participation in the cap and trade program will not be affected by potential delays related to questions on their verification statement.
The GHG verification services cover facilities in California that are regulated by the California Air Resources Board (CARB) under the Mandatory Reporting Rule (AB32). Locus is accredited as a verification body through CARB and has Lead Verifiers certified in all reporting sectors, including process emissions, oil and gas, and transactions. Over the past eight years, Locus staff have completed verifications for several industries and have become experts on reporting for most covered product types which translate into emission allowances under the cap and trade program.
GHG emission reports are coming under increased scrutiny from regulators, stakeholders, and financial auditors. Choosing the right verifier plays a critical part in remaining compliant with these rapidly evolving requirements and regulations. Locus verifiers have noticed that many companies struggle with complex GHG calculations. Some 'black box' calculation tools in the market have not been sufficiently stress-tested and are generating errors that cause enterprises to fail their GHG verifications. Locus' calculation engine addresses these deficiencies and capitalizes on the architecture of the highly scalable Locus platform. All calculations performed by Locus SaaS are viewable and traceable through the tool to the original data inputs.
"We are very pleased to lead the California verification program and that so many Fortune 500 firms selected Locus for verification services. Locus continues to expand its carbon practice at a rapid pace. Coupled with our software services and domain expertise in all three key AB32 reporting sectors, Locus is becoming a partner of choice for all companies wishing to be credible in their carbon reporting needs," said J. Wesley Hawthorne, President of Locus. "Our growth in this market has been largely fueled by referrals from existing customers, and it speaks volumes about the quality of our service that so many of our customers speak highly of Locus to their colleagues."
ABOUT LOCUS TECHNOLOGIES
Locus Technologies is a leading EHS and sustainability software company that has been helping companies achieve environmental and compliance business excellence since 1997. Public and private companies, such as Chevron, Honeywell, Monsanto, DuPont, and Los Alamos National Laboratory, rely on Locus to manage their water quality, air, and soil data to calculate emissions including greenhouse gases, discharges, and environmental impacts. Locus provides mobile and multi-tenant SaaS and PaaS (Software-as-a-Service/Platform-as-a-Service) software solutions to build end-user configurable solutions. For more information, visit www.locustec.com or email info@locustec.com.