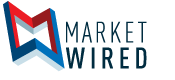 SAFNA Continues Expansion of its Public Infrastructure Engineering and Program Management Services
Industry Veteran Reymundo Trejo Hired as Executive Director and Chief Engineer
/EINPresswire.com/ -- ARCADIA, CA--(Marketwired - February 07, 2017) - SAFNA Engineering and Consulting (SAFNA) today announced the expansion of its business of engineering and consulting services in infrastructure engineering and program management. To support the company's broader market focus, SAFNA has hired industry veteran Reymundo Trejo, PE as its new Executive Director and Chief Engineer.
Mr. Trejo brings a broad range of experience in the municipal infrastructure projects business to his new role at SAFNA. Over the course of more than 20 years in both private and public sector organizations, Trejo has overseen advanced water treatment, conveyance infrastructure, waste water conveyance, and regional-scale recycled water programs valued at nearly $1B. He brings extensive experience in the planning, operations, budgeting, grant funding, and staffing of large infrastructure projects, and is a proven manager of complex and innovative programs. Mr. Trejo currently serves on the California-Nevada American Water Works Association (AWWA) Recycled Water and Desalination Committees. He holds a Bachelor of Science degree in Civil Environmental Engineering from the University of Southern California, and is a professionally-registered civil engineer.
Headquartered in Arcadia, CA, SAFNA has already been involved with the engineering and design of complex infrastructure projects, including in their list of customers the Metropolitan Water District of Southern California, the Irvine Ranch Water District, the city of Simi Valley, and Santa Barbara County. Most notably, SAFNA worked on the Carlsbad Desalination Project for the San Diego County Water Authority. This $1B project provides 50 million gallons of water per day to approximately 300,000 residents in San Diego. For the Carlsbad project, SAFNA designed an innovative pre-treatment filtration vessel that extends the life of the RO (reverse osmosis) equipment and meets NSF 61 requirements.
"We are extremely fortunate to have someone with Rey's talents and experience join our SAFNA team," said Mr. Jorge Ramirez, President and CEO. "We are confident that with Mr. Trejo's extensive experience in municipality project management, SAFNA will be able to add to our portfolio of successfully-completed private and public infrastructure projects."
About SAFNA
SAFNA offers a wide range of professional engineering services and products. The company provides engineering and consulting services supporting program management, engineering design, and implementation of infrastructure projects. SAFNA is an industry leader in the product design and fabrication of custom carbon and stainless steel storage tanks, pressure vessels, and filter housings, manufactured in a National Board-Certified facility located in San Dimas, California. SAFNA has successfully engineered, designed, and constructed a number of innovative systems for municipality projects including water treatment, landfill, and desalination applications. For more information, please visit http://www.safna.com.
Image Available: http://www.marketwire.com/library/MwGo/2017/1/17/11G127594/Images/Mr._Trejo-a469615af6598df0bae5ffb63e4cb09d.JPG

Company contact:
Reymundo Trejo
Executive Director and Chief Engineer
SAFNA
Rtrejo@safna.com