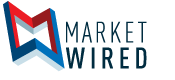 Leading San Francisco Female CEO Looking Toward Next Venture
Suzy Monford, CEO of Andronico's Community Markets
Click here for high-resolution version
/EINPresswire.com/ -- SAN FRANCISCO, CA--(Marketwired - February 07, 2017) - Suzy Monford, CEO of Andronico's Community Markets prior to the acquisition by Albertson's/Safeway last week, and CEO of FoodSport International, a consultancy she founded in Australia in 2009, says that she is fast at work expanding the reach of two of her branded programs: FitBank.Works and FitMarket. As Monford explores new C-suite opportunities with leading digital and brick&mortar companies, she is focused on readying her signature innovations for international licensing.
Available on iTunes, FitBank.Works, developed by Monford, is the first start-up to create a new "sweat currency" that trades fitness workouts for healthy foods and products. Monford first launched the FitBank.Works program in Texas in 2011 and to Andronico's employees and customers last January with participants signing on to receive credits for working out at their favorite gym.
"I conceived FitBank.Works to innovate community health based on my vision of fitness democracy -- purposeful, motivational incentives built of, by and for everyone, and have partnered with leading CPG companies to disrupt traditional retail health and wellness strategies that focus on the manufacturer rather than the customer. FitBank's relevance is rooted in the powerful personal relationships it creates," stated Monford.
FitBank.Works is a part of the overall FitMarket brand ethos and program that Monford licensed at Andronico's Community Markets. FitMarket's program is based on the mission to "bring healthy back" to customers and communities. It is a program Monford first began conceiving working with Coles Supermarkets in Australia in 2009. Andronico's launched FitMarket as the over-arching campaign to teach and inspire people to shop, cook, eat and live healthfully. The program, along with FitBank.Works propelled Monford's recognition as an industry disruptor, top woman in grocery and top woman in retail technology. FitBank.Works is the first mobile ecosystem created for the supermarket industry that through it's proprietary search engine, allows "FitBank Challengers" to search for a gym, open a personal Fitness Bank Account, join a challenge, and earn healthy CPG.
"I am speaking with grocers around the country about bringing the FitBank.Works and FitMarket programs to their shoppers and employees," explained Monford. "Now more than ever the country is ripe for programs that catalyze real change in employee wellness and that personalize the relationship between customer, retailer and healthy brands."
About Monford / FoodSport International
Hailed as a 2016 "Top Woman in Retail Tech" by RIS, a "Top Woman in Grocery" by Progressive Grocer, and one of the industry's "Top 25 Technological Disruptors" in 2015 by SuperMarket News, Monford is founder/ CEO FoodSport International, a consultancy focused on innovating food and fitness retail since 2009, and has served as the CEO of Andronico's Community Markets until its recent acquisition by Albertsons. She is also the founder of the newly launched FitMarket H&W retail program and "FitBank.Works" mobile app. Premiered by Andronico's in 2016, "FitBank" is the grocery industry's only mobile app that incentivizes and rewards employees and customers via curated fitness + food FitBank Challenges.
Monford sits on the Board of the Food Marketing Institute, and has served the California Grocer Association, as well as the Culinary Institute of America at Greystone. She is widely recognized for her ability to innovate across key global growth markets, and has been recruited by leading corporations in Australia, United Kingdom, Canada and the United States.
Monford began her grocery career with H-E-B Grocery Company, the largest privately held grocer in the US, and has worked for the major retailers in Australia, the UK and Canada.
She is passionate about creating healthy communities and served on the executive boards of director for both the San Antonio Mayor's Fitness Council and the YMCA. She holds a BA in economics from the University of Texas at Austin, is a Certified Holistic Health Coach under the Institute of Integrative Nutrition, and an internationally certified group exercise instructor.
www.foodsportinternational.com
Suzy.Monford@foodsportinternational.com
Twitter: @suzyfoodsport
Image Available: http://www.marketwire.com/library/MwGo/2017/2/7/11G129645/Images/SMonford_-_head_shot-4efaead1709bb2cb9fb061b2d6b9c369.jpg