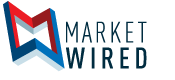 TMS Files New Patent Application and Trademark for WAVEdri(R)
/EINPresswire.com/ -- VANCOUVER, BRITISH COLUMBIA--(Marketwired - Feb 7, 2017) - Targeted Microwave Solutions Inc. (TSX VENTURE:TMS)(OTCQX:TGTMF)(FRANKFURT:A2ACNT) ("TMS" or the "Company") announced today that it has submitted a new United States provisional patent application. The provisional patent will allow the Company to seek patent protection in over 151 countries by filing one international application pursuant to the Patent Cooperation Treaty. The purpose of the new patent is to protect the Company's Generation 3.0 technology produced as a result of the Company's recently completed 18-month R & D cycle.
TMS believes that this patent can offer the necessary intellectual property protection as the Company seeks to enter into commercial arrangements with potential customers. Patent protection is one of a number of methods the Company will employ to protect its intellectual property.
"The filing of this provisional patent application improves the Company's ability to better protect and monetize our intellectual property. We look forward to commercially deploying Generation 3.0 to the coal, biomass and clay industries to demonstrate, at scale, its significant capabilities. We are excited about our future commercialization prospects," said Steven Lawson, Chief Technology Officer.
Description of Features
Generation 1.0
Generation 2.0
Generation 3.0
(WAVEdri®)
Drying Efficiency
1.2-1.5lbs H2O per kWh
<2.7lbs H2O per kWh
>3.5lbs H2O per kWh
Technology
• Laboratory test-scale reactor.
• Commercial-scale processing tower.
• Commercial-scale processing tower.
• Proof of concept model.
• R&D alpha model.
• Market ready beta model.
TMS is also pleased to announce that the Company has registered the trademark WAVEdri to denote its high efficiency microwave based drying technology.
The WAVEdri ® 3.0 technology harnesses microwave energy to process and dry coal, clay and various biomass materials and has the potential to positively benefit the processing application to many more materials, more efficiently and cleaner than thermal drying systems.
"Drying is one of the most fundamental and common industrial processes which has not really evolved since the industrial revolution. It also causes very significant and regulated pollution. We are excited to bring our WAVEdri® solution to the market, and we feel the timing is increasingly positive with the direction of the energy initiatives already announced by President Trump. Our initial customer discussions have been promising and we look forward to a productive 2017 as we introduce the technology," said Dr. James Young, Chief Executive Officer and Chairman.
Although the WAVEdri® technology is planned to be applied across a number of industries, TMS' management is excited about the renewed opportunities in clean coal technologies stemming from the recent energy initiatives supported by the new Trump administration under its American First Energy Plan. Working within the global mandate to reduce greenhouse and pollution causing emissions as it applies to coal. TMS believes that the WAVEdri® technology can significantly improve coal performance, in effect creating a cleaner coal, which has the attributes of lower pollution forming emissions, while reducing operating costs. TMS believes that there remains a strong demand among coal processors for cleaner coal technology.
On behalf of the Board of Directors,
Dr. James Young, Chief Executive Officer and Chairman
About Targeted Microwave Solutions Inc.
Targeted Microwave Solutions Inc. is a clean technology company that designs and installs vertical microwave reactors to dry and process coal, clay and biomass, including wood fibre. As a global leader in the advancement of microwave technology the Company's mission is to provide the industry with a cleaner and more efficient technology solution by eliminating toxic emissions, reducing energy requirements and conserving significant amounts of water.
The Company's R&D and commercial demonstration plant in King William, Virginia is strategically located near several major industrial clay and biofuel manufacturers. The marketing and testing facility in Shanghai, China collects and analyzes material samples from nearby coal power plants and coal mines. The Company is a reporting issuer in Canada and is listed on the following stock exchanges: (TSX VENTURE:TMS)(FRANKFURT:A2ACNT)(OTCQX:TGTMF).
For further information, please visit www.tmsenergy.com or review the Company's public disclosure filing on www.sedar.com.
FORWARD-LOOKING STATEMENTS
This news release contains certain statements which are, or may be deemed to be, "forward-looking statements". Forward-looking statements are statements that address or discuss activities, events or developments that we expect or anticipate may occur in the future. Forward-looking statements consist of statements that are not purely historical and, in this news release, include, without limitation, statements regarding the likelihood of receiving registration of our patent and the expected benefits of the patent, once received, our ability to commercially deploy our Generation 3 technology to the coal, biomass and clay industries, the expected benefits and characteristics of our WAVEdri ® technology, future interest in clean coal technologies, including under the Trump administration's American First Energy Plan, and our expected results in 2017. When used in this news release, words such as "estimates", "expects", "plans", "anticipates", "projects", "will", "believes", "intends", "should", "could", "may" and other similar terminology are intended to identify such forward-looking statements. Forward-looking statements reflect the then-current expectations, beliefs, assumptions, estimates and forecasts of our management. Because forward-looking statements involve known and unknown risks, uncertainties, assumptions and other factors which are difficult to predict, our actual results, performance or achievements or the actual results or performance of the industries and markets in which we operate and intend to operate may be materially different from those anticipated in our forward-looking statements. Forward-looking statements involve significant uncertainties and risks, should not be read as guarantees of future performance or results and will not necessarily be an accurate indication of whether or not such results will be achieved. A number of factors could cause actual results to differ materially from the results discussed in our forward-looking statements, including our ability to obtain all necessary stock exchange approvals, our ability to negotiate and executive definitive documentation and to fulfill any conditions precedent contained therein, the general level of interest to participate in our private placements and such other matters described in our public filings available on SEDAR at www.sedar.com. Accordingly, readers should exercise caution in relying upon our forward-looking statements and we undertake no obligation to publicly revise such statements to reflect subsequent events or circumstances, except as required by law.
Neither the TSX Venture Exchange nor its Regulation Services Provider (as that term is defined in the policies of the TSX Venture Exchange) accepts responsibility for the adequacy or accuracy of this release.