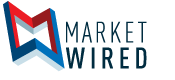 U-Vend, Inc. Announces Executive Reorganization and Management Changes
Changes Position the Company for Continued Growth and Expansion
/EINPresswire.com/ -- SANTA MONICA, CA--(Marketwired - Feb 6, 2017) -  U-Vend, Inc. (OTCQB: UVND) (the "Company"), a consumer products and technology company that develops, distributes, and markets next-generation self-serve electronic kiosks and merchandisers with a digital advertising component across North America, today announced its Board of Directors has approved and has implemented a leadership succession plan for its executive management team. As of February 1, 2017, Raymond Meyers, CEO of the Company, has been succeeded by David Graber, an experienced and successful industry professional, as well as the Company's lead investor. Mr. Graber has assumed all aspects of the Company's CEO office and will be responsible for U-Vend's core business and financial operations, as well as its strategic expansion within new and existing markets. In addition, Mr. Graber will be added to the Company's Board of Directors. Mr. Meyers will assume a leading consulting position throughout the two month transition period and will remain on the Board of Directors. 
"I am very excited to assume the leadership role at U-Vend," stated Graber. "I want to express my sincere a gratitude to Raymond Meyers for the foundation he was able to create from a standing start. His commitment to bringing U-Vend from its early stages to where it stands today is quite impressive. It is my intention to build off of the solid foundation that exists with a talented group of professionals on the team with decades of consumer packaged goods experience," added Graber.
Mr. Graber has significant experience in consumer product strategies, corporate finance, and multi-channel operations. He is currently Managing Principal of Cobrador Capital Advisors, an investment management firm focused on the consumer sector. Prior to Cobrador, Graber was Managing Director, Investment Banking at New Century Capital Partners (2011-2014) and National Securities Corporation (2009-2010). From 2006-2008, David was CEO of OKC Corporation, a manufacturer and retailer in the home improvement industry. At OKC, Mr. Graber oversaw the adoption of a national rollout plan with The Home Depot and strategic partnerships with major U.S. home builders. From 1994-2005 Mr. Graber was a Sr. Vice President and Director in the Equities Division of Donaldson, Lufkin & Jenrette and subsequently, Credit Suisse First Boston (CSFB) in New York and Los Angeles. Mr. Graber holds dual Masters of Business Administration (MBA) from Columbia University Graduate School of Business in New York City (2004) and London Business School in the UK (2004). He obtained his BA from Tulane University in New Orleans, LA. in 1994.
"David is familiar with our business as he has been our lead investor for the past three years. He has been instrumental in our development, and with formulating strategic partnerships that have helped us advance from a start-up organization to a revenue producing company with over 250 points of sale and over a million dollars in revenue. This coordinated transition is the next step in advancing the U-Vend business, and I look forward to working with David as we continue to focus on achieving sustainable growth through the development of our MLB premium ice cream consumer product and the continued expansion in Southern California and Las Vegas of our Mini Melts ice cream product," stated Meyers.
In addition, Paul Neelin has resigned his position as the Company's Chief Operating Officer, Secretary and a member of the Board of Directors. Mr. Neelin has established the UVend Group of Companies ("UVend Group"), a non-affiliated Canadian company based in Burlington, Ontario Canada. UVend Group and the Company have recently entered into a master distributor agreement granting UVend Group with master distribution rights to market the Company's products, services, and technologies in the Canadian and Latin American markets.
ABOUT U-VEND, INC.
U-Vend, Inc., headquartered in Santa Monica, CA, and with offices in Orange, CA and Las Vegas, NV, is a consumer products and automated retailing company specializing in the creation, marketing and sales of unique ice cream and related food products which are distributed to the retail markets utilizing various "next-generation" self-serve electronic kiosks throughout North America. The Company owns and operates kiosks and has partnered with numerous national consumer product companies to deliver new and innovative customer retail experiences in automated "frictionless" settings. For more information on U-Vend, visit www.u-vend.com or call (855) 55-UVEND.
Follow U-Vend on Twitter and Like U-Vend on Facebook  
FORWARD LOOKING STATEMENTS
Certain statements contained in this news release regarding matters that are not historical facts may be forward-looking statements. Because such forward-looking statements include risks and uncertainties, actual results may differ materially from those expressed in or implied by such forward-looking statements. Factors that could cause actual results to differ materially include, but are not limited to, uncertainties pertaining to market acceptance for the Company's products and services, its ability to succeed in increasing revenues in the near term to attain profitable operations and generate sufficient cash flow from operations, the effect of new competitors in its markets, its integration of acquired businesses, and other risk factors identified from time to time in its filings with the Securities and Exchange Commission, including the Company's Annual Report on Form 10-K, Quarterly Reports on Form 10-Q and current reports on Form 8-K which are available at the SEC's website www.sec.gov. Other factors not currently anticipated may also materially and adversely affect U-Vend's results of operations, financial position, and cash flows. There can be no assurance that future results will meet expectations. While the Company believes that the forward-looking statements in this news release are reasonable, the reader should not place undue reliance on any forward-looking statement. In addition, these statements speak only as of the date made. The Company does not undertake, and expressly disclaims any obligation to update or alter any forward-looking statements, whether as a result of new information, future events or otherwise, except as required by applicable law.
For more information, contact:

U-Vend, Inc. Corporate Office
Tel: (855) 55-UVEND
Email: Email Contact

U-Vend, Inc. Investor Relations
Tel: (855) 55-UVEND, ext. 3
Email: Email Contact