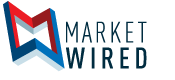 Leading Ecuadorian Rose Producer Adopts Earth Alive Soil Activator(TM) Microbial Biofertilizer for its Operation
/EINPresswire.com/ -- MONTREAL, QUEBEC--(Marketwired - Feb 6, 2017) - Earth Alive Clean Technologies Inc. (CSE:EAC)(CSE:EAC.CN) ("Earth Alive" or the "Company"), a leading Canadian Clean-Tech company, developer and manufacturer of state-of-the-art microbial technology-based products for sustainable agriculture and mining, is pleased to report that Olij Breeding Ecuador, an industry-leading rose propagator, has adopted the Company's microbial biofertilzer, Soil Activator™, as part of their core rose production methods.
Olij Ecuador, a division of Neatherlands-based Olij Breeding International BV, is an innovative breeder and propagator of new rose varieties for commercial producers. Olij Ecuador currently grows over 30 different rose varieties, propagating for the flower industry in Ecuador and the surrounding region. Flower production is a significant economic driver in Ecuador: globally, it is the third-largest exporter of cut flowers - 73% of which are roses - and the industry generates over 100,000 jobs and over US$800 million in exports per year.(1)
Olij first trialled Soil Activator™ on several beds in 2016. Within 3-4 weeks of application, the farm manager observed better plant growth, including better shoot growth, stronger roots, more vigorous plants, increased bud break, and increased number and quality of basal breaks. Based on these impressive results, the farm adopted Soil Activator™ as a core production practice.
"The results obtained with Soil Activator™ were spectacular," stated Marcelo Echeverria, Manager of Olij Ecuador. "The roots were clearly improved, not only in the quantity of new growth but also in the vigor. We could see that new foliage were increased in size. We also observed an intense red colour in the newly breaking buds, which demonstrates happy plants. Applications of Soil Activator™ on the crop at least twice per year is a great tool to maintain our crop in optimum condition."
"It's quite a statement that an industry leader known to use state-of-the art technologies to produce best-in-breed roses has adopted our product for application across its operations," explained Michael K. Warren, Earth Alive's V.P. of Agriculture. "These results show the broad spectrum of our biofertilizer's applications. Beyond reported fruit and vegetable markets, our product also has the ability to access markets catering to botanical species of all varieties."
Soil Activator™ is imported and distributed in Ecuador by Brenntag Latin America.
About Earth Alive Clean Technologies:
Earth Alive aims to be a key player in world markets of environmentally sustainable industrial solutions. The company works with the latest innovations in microbial technology to formulate and patent innovative products that can tackle the most difficult industrial challenges, once only reserved to environmentally harmful chemicals and additives. The company is focused on environmental sustainability in the agriculture industry, and dust control for the mining industry.
For additional company information, please visit: www.earthalivect.com
About Olij Breeding Ecuador:
Olij Ecuador is a division of Olij Breeding BV, a key global breeder and propagator of roses. With propagation and production facilities in the Netherlands, Colombia, Ecuador, Kenya and Ethiopia, Olij delivers its products to growers and exporters worldwide. Olij is known for its expertise in this specialized field, as well as its professional support and after-sales service. Growers from all over the world visit Olij Ecuador's showhouse year-round. For more information, please visit: www.olijrozen.nl/olij-ecuador/
The CSE has neither approved nor disapproved the contents of this press release. The CSE does not accept responsibility for the adequacy or accuracy of this release.
Forward-Looking Information
Except for statements of historical fact, this news release contains certain forward-looking statements within the meaning of applicable securities law. Forward-looking statements are frequently characterized by words such as "plan", "expect", "project", "intend", "believe", "anticipate", "estimate" and other similar words, or statements that certain events or conditions "may" occur. Although Earth Alive believes that the expectations reflected in the forward-looking statements are reasonable, there can be no assurance that such expectations will prove to be correct. Such forward-looking statements are subject to risks and uncertainties that may cause actual results, performance or developments to differ materially from those contained in the statements. Except as required under applicable securities legislation, the Company undertakes no obligation to publicly update or revise forward-looking information, whether as a result of new information, future events or otherwise.
(1) "Roses with Altitude: Why Ecuador's Flower Industry Stands Out." Financial Times, 10 April 2015. Online: https://www.ft.com/content/eb5114d6-d846-11e4-ba53-00144feab7de. Accessed 3 February 2017.