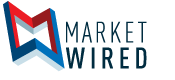 Midamar launches new products at Gulfood
Delegates will sample breakfast strips and Chicago Style Italian beef for food service, beef jerky snack, campfire grillers and hot links to the Middle East and Asian Market
Midamar Corporation's exhibit at Gulfood Dubai
Click here for high-resolution version
Midamar Hickory Smoked Beef Jerky
Click here for high-resolution version
/EINPresswire.com/ -- CEDAR RAPIDS, IA--(Marketwired - February 03, 2017) - We are delighted to announce that Midamar Corporation will exhibit at Gulfood Dubai, the largest food exhibition in the world, from Feb. 26 to Mar. 2, 2017. This year at Gulfood, Midamar will launch its newly developed Chicago Style Italian beef line as well as beef breakfast strips for the food-service sector. Midamar will be serving samples of our newly launched beef strips, Chicago Style Beef, beef jerky, smoked franks and hot links. These new items performed very well amongst Chefs and end consumers in Middle Eastern test markets. Midamar will also be launching its new website www.midamarhalal.com at Gulfood. Delegates at Gulfood will be able to meet Midamar representatives and enjoy samples of tasty, satisfying Halal finger foods at booths in the USA Pavilion.at booths E4-16, 20, and 24.
Midamar is a Halal brand that offers customers premium quality halal beef, chicken, turkey and lamb products. At Gulfood, the company will introduce the new food-service pack of award winning hickory smoked Beef Breakfast Strips. These strips are perfect for world-class breakfast restaurants and hotel buffets. Midamar will also be launching a delicious beef jerky snack at Gulfood. This premium beef jerky has a delicious smoked flavor and is also tender and easy to chew. It truly redefines beef jerky snacks. "Midamar's recipe for success is high quality ingredients mixed innovative processing. Our products are based on tried and true recipes and made for discriminating customers who expect great tasting, quality products. This year Midamar will be serving innovative new items like layout style Beef Strips and Hot Links which have performed very well in the USA market," explained Midamar International Director, Brandon Baker.
Delegates will also sample the new Sliced Roasted Chicago Style Italian Beef available for the food-service sector. This deli meat received 'two thumbs up" in taste tests by chefs across the UAE. Besides the new Halal Beef Jerky, Midamar will also be launching spicy Beef Hot Links and smoky Campfire Grillers. There is no other product like these in the Middle East and GCC. They are delicious premium beef franks, made without organ meat or fillers, perfectly spiced. The hot links have additional peppers to give it an extra kick and the Campfire Grillers have an authentic smoky goodness. This product is a customer favorite receiving glowing reviews in the USA.
According to Alaa Kamal, Midamar Director for the Middle East, "Gulfood is a very dynamic and impressive event. We meet people and sample products and processes from around the world. Midamar is one of the first USA based companies to exhibit at Gulfood in Dubai. We have been exhibiting at Gulfood since its launch more than 20 years ago and this exhibition keeps getting bigger and better. We enjoy reconnecting with customers and associates at Gulfood.
About Midamar
Midamar Corporation is a USA pioneer and leader in Halal food services. Midamar provides Halal food production, distribution, export management for USA based companies, and export services to restaurant concepts locating throughout the Middle East, South East Asia, and the Far East. Founded in 1974, Midamar is centrally located in Cedar Rapids, Iowa, United States. For more information visit www.midamar.com.
Image Available: http://www.marketwire.com/library/MwGo/2017/2/2/11G129291/Images/image2285-4f29a8e17bfc8d8eba6cd1275da442f4.jpg
Image Available: http://www.marketwire.com/library/MwGo/2017/2/2/11G129291/Images/beef_jerky_1_(002)-a58b4f7ae3a1978abaee63fc9feccbff.jpg

For more information contact:
Sara Sayed
Midamar Director Communications and Marketing
Email: ssayed@midamar.com
Phone # 319 362 3711

Alaa Kamal
Midamar Director Middle East
akamal@midamar.com
PH# 971 50 624 7101