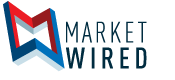 Mobify Mobile Commerce Report Reveals Speed Was Critical for Success in 2016 Holiday Shopping Season
New Benchmark Report Enables Retailers to Compare Their Performance, Gain Insights into New Trends and Best Practices to Increase Mobile Conversions
Mobile overtook desktop this holiday season. E-commerce sites with Progressive Mobile technology are optimized for mobile conversions.
Click here for high-resolution version
/EINPresswire.com/ -- VANCOUVER, BC--(Marketwired - Feb 1, 2017) -  Speed was key to success for retailers during the 2016 holiday shopping season, according to a new report from mobile commerce expert Mobify. Retailers that want to compare their brands' mobile performance and learn actionable insights to improve mobile conversions can now download the latest 2016 Q4 Mobile Commerce Insights Report. The free report analyzes shopper data from large retail ecommerce sites to help merchants understand where, how, when, and why mobile consumers engage in order to make the largest business impact through mobile engagement.
Mobile customer engagement leader Mobify provides Progressive Mobile technology that brings unprecedented app-like speed, navigation, and interactions to the mobile web. The latest Mobify quarterly report focuses on U.S retailers to accurately capture Black Friday results, tracking 157 million visits and 4 million transactions for a total of $359 million in revenue.
Speed is Money
The 2016 holiday shopping season was the first time mobile engagement surpassed desktop, with mobile traffic up 15.8%, while desktop traffic decreased 13.4% during the October 1 - December 31 timeframe tracked by the report. Retailers with websites optimized for mobile were at a real advantage in turning traffic into revenue, the report states. Since it's widely known that sites optimized for mobile are fast[1], Progressive Mobile websites -- which are two to four times faster than responsive or m.dot websites -- stand to gain most. The report also recommends brands focus on checkout optimization, where they can implement user experience enhancements like streamlined forms, free shipping messaging, and one-touch web payments to speed shoppers through the purchase process.
Weekend Effect with Faster Mobile Web Presents New Revenue Opportunities
It's long been known that shoppers turn to phones on weekends and holidays and this holiday season was no exception, with data showing mobile traffic increased 8.5%, while desktop traffic decreased 16.3%. The "weekend effect" was amplified over the holidays, with 57% of traffic on Christmas Eve and Christmas Day coming from mobile. Viewing retailer websites on a screen that fits in the hands, with the ability to tap, swipe and navigate through the shopping experience, is considered job one for online merchants. But how can brands convert this mobile traffic into revenue? With Progressive Mobile, the shopper experience is fast and engaging to ensure customers don't drop off before completing the checkout, the report suggests. Further, retailers can adapt their website design to customer behavior and expectations throughout the shopping journey, with best practices such as checkout flow optimization to significantly increase conversions.
Other key findings of the Mobify Q4 Mobile Commerce Insights Report:
iOS shoppers had consistently better conversion rates and bounce rates in Q4 compared to Android shoppers. But Chrome functionality like web push notifications, offline mode, and add-to-homescreen can help close the conversion rate gap between the two operating systems.
Mobile conversion rates grew 9.6% over the Black Friday weekend compared to last year, presenting the opportunity to make it even easier to help shoppers find what they are looking for on Progressive Mobile sites. Some retailers are seeing up to 47% increases in conversion rates with Progressive Mobile, the report says.
Dollars per session on mobile doubled on the Tuesday prior to the holiday weekend, while
Wednesday saw a 30% increase compared to last year. The report includes insights and tips to make it easy for mobile shoppers to complete purchases and take advantage of special offers during this busy time.
Not surprisingly, Cyber Monday beat Black Friday in total online revenue, presenting an ideal opportunity for web push notifications to drive sales for limited time offers like Cyber Monday.
"If you followed the news in retail, the 2016 holiday season was a winner for some and a disaster for others," said Julie Gunn, vice president of customer success at Mobify. "We compiled these benchmarks from the large volume of shopper data amassed through our customers to provide key learnings from 2016, as well as insights into best practices that can put retailers on the winning side."
About Mobify
The Mobify Platform is a leading mobile customer engagement solution for retailers and brands that want to boost revenues, keep up with customer expectations, and protect their competitive edge. The core of Mobify's platform is Progressive Mobile and Engagement Marketing. Progressive Mobile delivers a unified customer experience across mobile web and apps, while Engagement Marketing builds customer relationships through push notifications and store drivers. Leading global brands including Lancôme, Burlington Coat Factory, Dollar Tree, Matalan, British Telecom, Carnival Cruise Line, Bosch, Superdry, Eddie Bauer, PureFormulas and Tommy Bahama generate extensive revenue through the Mobify Platform and rely on Mobify to grow their customer lifetime value. www.mobify.com
[1] Amazon found that every 100ms of latency cost the brand 1% in sales. https://www.fastcompany.com/1825005/how-one-second-could-cost-amazon-16-billion-sales
Image Available: http://www2.marketwire.com/mw/frame_mw?attachid=3104950


EIN Presswire does not exercise editorial control over third-party content provided, uploaded, published, or distributed by users of EIN Presswire. We are a distributor, not a publisher, of 3rd party content. Such content may contain the views, opinions, statements, offers, and other material of the respective users, suppliers, participants, or authors.