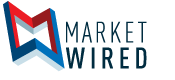 GMDC Academy Launches Online Learning Platform
Graduates gain actionable insights and best practices from industry vets
GMDC Academy
Click here for high-resolution version
/EINPresswire.com/ -- COLORADO SPRINGS, CO--(Marketwired - February 01, 2017) - Global Market Development Center (GMDC) has launched the GMDC Academy to help General Merchandise (GM) and Health Beauty Wellness (HBW) suppliers launch products in the North American marketplace through both brick-and-mortar and e-commerce channels.
Powered by The CPG Institute, GMDC Academy is the latest innovation from the premier global trade association for the retail industry, enabling members to connect, collaborate, create, and drive commerce.
"With the help of our partners at The CPG Institute, we have reimagined online education to give participants an insider's view of all facets leading to successful execution at retail," said Patrick Spear, President and CEO, GMDC. "GMDC Academy has been uniquely developed to make new suppliers 'retail ready' and to advance the skills and effectiveness of even large, established vendors. In just a few hours, participants gain the precise knowledge needed to anticipate and plan for every step of selling products through traditional and emerging channels. Participants learn the language, expectations and relevant operations of the retail community, helping them optimize results."
Developed with guidance of senior executives from many top retailers, GMDC Academy provides a behind-the-scenes look at how buyers make listing decisions. Through this course, suppliers gain expertise on product placement and promotion, setting realistic goals, mastering the rare art of effective follow-up, and establishing a foundation for long-term success. Participants who complete the seven mastery modules will be acknowledged with "retail ready" credentials that will be recognized at GMDC events.
"The CPG Institute provides professional education and advisory services that enable suppliers to make the most of every valuable minute they spend with retailers," said George Fiscus, Managing Partner of The CPG Institute. "GMDC Academy integrates audio and video segments that provide impactful, sometimes humorous, and always memorable guidance drawn from real interactions among suppliers and retailers. Participants will become more effective, valued business partners."
While GMDC Academy is particularly important for international suppliers and domestic companies intending to launch their first products into the North American market, large established companies are using the course to refocus their sales teams and improve their approach to new product innovation, line extensions and seasonal merchandise.
GMDC Academy follows the widely successful Retail Tomorrow initiative introduced by GMDC in 2016. Retail Tomorrow connects innovators and accelerators with retail to drive the introduction of unique and breakthrough products, services and technologies. GMDC Academy is the natural next-step to enable the success of these innovative products at retail.
About GMDC
Global Market Development Center (GMDC) energizes members and the marketplace by advancing a culture of Connect-Collaborate-Create-Commerce. As the leading GM and HBW trade association, GMDC is dedicated to serving its ecosystem of more than 600 General Merchandise and Health Beauty Wellness retailers, wholesalers, suppliers and service/solution member companies by enabling consumer-facing innovation and retail reimagined. GMDC's combined member volume represents more than 125,000 retail outlets and more than $500 billion in sales. To learn more, visit gmdc.org.
Image Available: http://www.marketwire.com/library/MwGo/2017/1/31/11G129005/Images/00001-021b9f9e589e81418a7febeaa6c24d36.jpg


EIN Presswire does not exercise editorial control over third-party content provided, uploaded, published, or distributed by users of EIN Presswire. We are a distributor, not a publisher, of 3rd party content. Such content may contain the views, opinions, statements, offers, and other material of the respective users, suppliers, participants, or authors.