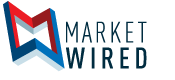 AdParlor Named a New Snapchat Partner
New wave of Snapchat partners introduced to help marketers with their Snapchat advertising
AdParlor Named a New Snapchat Partner
Click here for high-resolution version
/EINPresswire.com/ -- NEW YORK, NY--(Marketwired - Jan 31, 2017) - Today, Snapchat unveiled the latest additions to its Snapchat Partners program, including AdParlor, a social and video advertising company that is focused on using consumer data for accurate micro-targeting.
With over 150 million daily active users and innovative ad formats, Snapchat provides unique opportunities for smart advertisers to connect with engaged consumers. Following last year's announcement that more than 10 billion videos are watched on Snapchat every day, brands have been anxious to add the channel to their mix.
"Snapchat is emerging as a leading platform to connect with hard to reach, young, mobile-centric consumers," AdParlor CEO Ben Legg said. "Our unique platform and data capabilities, coupled with our experience running social media campaigns for large, demanding clients positions us well to rapidly grow our partnership with Snapchat."
AdParlor will be using the Snapchat API to create solutions to set up, manage, optimize, measure and provide unique targeting for Snap Ad campaigns.
To learn more about AdParlor's Snapchat partnership, visit: http://adparlor.com/snapchat
About AdParlor
AdParlor is a social media marketing platform, providing cutting edge advertiser solutions -- including social and video ads -- on Facebook, YouTube, Twitter, Tumblr, Pinterest, Instagram and now Snapchat. AdParlor delivers measurable results and insights on a large scale for hundreds of clients, including Amazon, Coca-Cola, Samsung, BMW and Rogers. For more information, visit adparlor.com.
Image Available: http://www2.marketwire.com/mw/frame_mw?attachid=3104319

For more information, contact:

Rion Martin
Senior Communications Manager
Email Contact
Distribution channels:
Amusement, Gaming & Casino
,
Beauty & Hair Care
,
Book Publishing Industry
,
Consumer Goods
,
Food & Beverage Industry
,
IT Industry
,
Media, Advertising & PR
,
Movie Industry
,
Music Industry
,
Technology
...

EIN Presswire does not exercise editorial control over third-party content provided, uploaded, published, or distributed by users of EIN Presswire. We are a distributor, not a publisher, of 3rd party content. Such content may contain the views, opinions, statements, offers, and other material of the respective users, suppliers, participants, or authors.