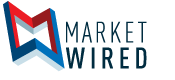 SoOum Corp (SOUM) Files Form 8K/A, Reports Completion of Western Grade LLC Acquisition, Closed in October 2016
SoOum Corp (OTCPINK:SOUM) filed a US SEC FORM 8K/A, announcing financial and operating results following the October 12, 2016 acquisition of Western Grade LLC, a civil contractor located in the mid-west, USA.
Click here for high-resolution version
NEW YORK, NY --(Marketwired - January 31, 2017) - SoOum Corp (OTC PINK: SOUM) filed a US SEC FORM 8K/A, announcing financial and operating results following the October 12, 2016 acquisition of Western Grade LLC, a civil contractor located in the mid-west, USA.
Link https://www.sec.gov/Archives/edgar/data/78311/000109181817000007/0001091818-17-000007-index.htm is the complete FORM 8-K/A filing which shows, on a combined basis, increases in earnings, net income and asset value. Please refer to filing for the details.
The post acquisition increase in revenue is a testament to the Company's commitment to shareholder value, as Western Grade adds tremendous value to SoOum Corp. Both organizations are now positioned to coordinate the two operations in unison.
The Company's pipeline of transactions for the combined group is expected to increase, due to the Western Grade acquisition, and we believe it will be a catalyst for future growth, although there is no assurance that this will occur.
SoOum Corp believes it can be an asset to Western Grade in its business endeavors, through the handling of its sourcing and delivery activities, while Western Grade is expected to assist SoOum's commodities e-Commerce portal by feeding the platform with immediate orders of products offered by Western Grade.
Current Operational Focal Points:
On-going expansion of SoOum.com physical commodities trade and e-Commerce platform
Continued Procurement efforts with various agencies through RFQ - Tender Offers - bid quotes
Further business development of Western Grade projects, in all sectors
Integration of both businesses creating additional revenue streams
The Company is executing its strategy well, while also adhering to the "Master Plan" announced in September, 2016. SoOum's Board of Directors agree that the next step to improving shareholder value is to up-list to a more liquid and transparent exchange, once the proper requirements are met. Although there is no assurance that this will be accomplished, the Company will continue to monitor the possibilities.
For further information, contact, Steve Messina, SoOum Corp., #817-845-6244 and investors@sooum.com. www.sooum.com.
About SoOum Corp
SoOum Corp is a publicly held (OTC PINK: SOUM) Physical Commodities Trading firm. Specializing in arbitrage based transactions of Physical Commodities, as well as offering an e-commerce Trading Platform.
About Western Grade
Founded in 2001 Western Grade LLC is a well-respected general contractor capable of Commercial and Industrial, as well as residential projects. The company offers unsurpassed expertise and state of the art technical capabilities, and is a wholly owned subsidiary of SoOum Corp.
Cautionary Note Regarding Forward-Looking Statement
Statements in this press release regarding the Company's business which are not historical facts are " forward-looking statements" that involve some risks and uncertainties. The Company cautions that various factors, including the factors described under the caption forward-looking statements in the Company's annual report on Form 10-K, could cause actual results to differ materially from the statements contained herein. These factors include the following: business conditions and volatility in the commodities market, and the general economy; competitive factors including compressed gross profit margins; shifts in market demand; product availability; reliance on key customers; fluctuations in foreign currency exchange rates; income tax legislation; and the risk factors listed from time to time in the Company's reports filed with the Securities and Exchange Commission. The Company undertakes no obligation to update any forward-looking statement.
/EINPresswire.com/ -- Image Available: http://www.marketwire.com/library/MwGo/2017/1/31/11G128956/Images/soumandwestern-27141f82d09fbd13b316d9c6c70718ba.jpg