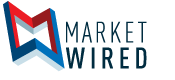 CGS Completes Banner Year for BlueCherry(R) Customer Wins
BlueCherry community grows globally
/EINPresswire.com/ -- NEW YORK, NY--(Marketwired - Jan 31, 2017) - CGS, a global provider of business applications, enterprise learning and outsourcing services, today announced that its BlueCherry® Enterprise Suite saw significant growth in companies selecting and implementing its solution in 2016. The company added more than 25 brands with thousands of end users globally to its fashion apparel, footwear and consumer lifestyle products community. The CGS team of experts and its BlueCherry suite are supporting brands that are manufactured or sold throughout various countries on nearly every continent, throughout the world.
In just the last year, such coveted fashion brand names as The Aldo Group, Pendleton Woolen Mills, Etienne Aigner, Hansae, American made Holdings, Feathered Friends, Bill Levkoff and Star Garments chose BlueCherry Enterprise Suite for its proven solutions, including Enterprise Resource Planning (ERP), Shop Floor Control, B2B eCommerce and Product Lifecycle Management (PLM). 
Recognized among top fashion organizations for excellent support, a robust user community, and a fully integrated end-to-end solution, BlueCherry provides its customers seamless supply chain operations, including design, sourcing, planning, manufacturing and logistics.
"With our extensive experience, CGS understands the unique needs of fashion, apparel, footwear and consumer lifestyle products brands, and the market trends that affect their businesses," said Paul Magel, president, Business Applications and Technology Outsourcing division, CGS. "We are excited to welcome so many prominent brands to the BlueCherry community, helping them gain real-time enterprise-wide visibility and actionable intelligence. This in turn, will improve strategic decision making, help them become more agile and streamline the delivery of products from concept to consumer through various sales channels."
CGS's BlueCherry® Enterprise Suite provides clients with a powerful, comprehensive set of tools to drive their fundamental business processes. It focuses on the needs of high-growth organizations operating in the consumer lifestyle products, retail and apparel industries. The BlueCherry Enterprise Suite's built-in capacity addresses the needs of all core management, planning, product development, manufacturing, logistics, finance and sales functions.
About CGS
For over 30 years, CGS has enabled global enterprises, regional companies and government agencies to drive breakthrough performance through business applications, enterprise learning and outsourcing services. CGS is wholly focused on creating comprehensive solutions that meet clients' complex, multi-dimensional needs and support clients' most fundamental business activities. Headquartered in New York City, CGS has offices across North America, South America, Europe, the Middle East and Asia. For more information, please visit www.cgsinc.com and follow us on Twitter at @CGSinc and @BlueCherryCGS and on Facebook.

EIN Presswire does not exercise editorial control over third-party content provided, uploaded, published, or distributed by users of EIN Presswire. We are a distributor, not a publisher, of 3rd party content. Such content may contain the views, opinions, statements, offers, and other material of the respective users, suppliers, participants, or authors.