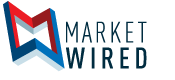 Insite Software Reports Record Performance in 2016
Leading B2B commerce platform surpasses client launch and revenue growth goals for the year
/EINPresswire.com/ -- MINNEAPOLIS, MN--(Marketwired - Jan 31, 2017) - Insite Software, a leading B2B commerce platform, announced a year of record growth in 2016, achieving year over year growth of 30% in bookings and 50% in recurring revenue. One of the only commerce platforms exclusively built for B2B, Insite offers best-in-breed native B2B functionality with a flexible deployment model for global and emerging manufacturers, wholesalers and distributors. 
"Our customers place enormous value on the fact that the InsiteCommerce framework was designed specifically for the complex needs of B2B commerce. In other words, Insite was purpose-built for B2B," said Steve Shaffer, CEO of Insite Software. "We offer robust core functionality right out of the box and API first integration to enterprise systems. That translates to lower cost of ownership, faster time to market and reduced customization during implementation." Shaffer added that in 2016, 34 new customers had successfully launched new e-commerce capabilities on the Insite platform, including 13 in the fourth quarter alone.
One of Insite's new customer launches in 2016 included 3Wire, a Marmon/Berkshire Hathaway Company and a premier provider of genuine OEM replacement parts for the foodservice and beverage industries. "The launch of our new e-commerce platform is a critical strategic initiative for 3Wire and sets the foundation for our future growth. B2B e-commerce is extraordinarily complex and transformational in nature. We had to get it right," said John Tengwall, President of 3Wire. Tengwall added, "InsiteCommerce is engineered with this in mind and was the right decision for 3Wire and ultimately for our customers."
Insite's outstanding performance metrics also reflected a stronger focus on product sales combined with strengthening its partner programs. The company successfully transitioned substantial implementation work to qualified partners in 2016. Insite's partners bring deep B2B domain expertise in addition to their knowledge of InsiteCommerce. The company plans to continue to make significant investments in its partner ecosystem in 2017.
About Insite Software - Built for B2B, Insite Software is a leading commerce platform that unifies e-commerce, sales channels, content and data to create superior B2B buyer experiences. Leading global manufacturers, wholesalers and distributors rely on Insite to engage with buyers and sellers via B2B sites with portals for customers, sales, partners and dealers. Insite's revolutionary technology integrates with leading ERP, CRM and web content management systems. Flexible deployment can occur on premise and within public or private clouds. For more information, visit Insite Software at insitesoft.com.
Talk to us on Twitter, circle us on Google+, and get to know our company on LinkedIn and Facebook. For B2B commerce best practices and tips, read our blog.

EIN Presswire does not exercise editorial control over third-party content provided, uploaded, published, or distributed by users of EIN Presswire. We are a distributor, not a publisher, of 3rd party content. Such content may contain the views, opinions, statements, offers, and other material of the respective users, suppliers, participants, or authors.