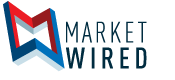 Symphony EYC Announces Symphony RxScores for HIPAA-compliant Customer Healthcare Targeting
Combined customer loyalty and patient health data solution enables retailers to convert customers and grow pharmacy business
/EINPresswire.com/ -- PALO ALTO, CA--(Marketwired - Jan 31, 2017) - Symphony EYC, a global leader in delivering benefits to retailers and manufacturers by utilizing customer insights to drive execution, today announced the launch of Symphony RxScores, the first healthcare customer targeting solution designed specifically for pharmacy. By combining customer, patient and market data with best-in-class software, Symphony RxScores provides retailers with actionable intelligence to achieve substantial pharmacy growth.
With a wide breadth of data coverage, including health data from 274m patients in the US containing 90% of all Rx dispensed across the country, and its unique scoring methodology that predicts customers' current and future disease states, Symphony RxScores creates a 360-degree customer view and identifies health plan compatibility to improve front of store growth -- all under a HIPAA certified encryption. Symphony RxScores is part of the Symphony Retail Cloud offering. With Symphony RxScores, retailers can:
Target customers based on health condition, Rx opportunity, health plan compatibility, OTC selections and main store purchasing behavior;
Predict current and future disease states of their customers;
Provide health plan compatibility for each customer as well as insights into whether a plan co-pay negotiated rate is higher than those of competitors;
Provide targeted activation plans for initiatives such as flu and Medicare Part D enrollment;
Make assortment recommendation at a store level for top 10 local health conditions.
Using real health data and predictive analytics, retailers can deploy Symphony RxScores to segment their customers and adjust their customer outreach campaigns to a targeted audience. Retailers also have the ability to design special services and clubs, based on priority of localized customer health conditions, as well as to provide health insights to CPGs for additional monetization opportunities. The solution's Area Insights Tool also enables store managers to identify predominant health condition to initiate in-store events and promotions most relevant to their customers.
Furthermore, Symphony RxScores provides improved media opportunities by allowing drug retailers to use real health data to adjust campaigns to a targeted audience. The solution also allows pharmacies to identify physicians whose patients fill their script at other pharmacies and can also develop in-store health and pharmacy signage plans for each store. Altogether, Symphony RxScores provides retailers with the information necessary to make profitable business decisions and drive pharmacy revenue growth by 1%+ annually.
"Previously, retailers were unable to target their customers based on their pharmacy needs due to HIPAA constraints," said Steve Lempke, Vice President of Health and Pharmacy Solutions Symphony EYC. "That's all changed with Symphony RxScores, which enables retailers to target their customers based on health condition, Rx opportunity, health plan compatibility, OTC selections, and main store purchasing behaviour, all under a HIPAA compliant format."
About Symphony EYC
Symphony EYC, a leading provider of software and services for insights-driven customer engagement, partners with leading retailers and manufacturers in over 70 countries to deliver increased margins, profits and loyalty by enabling a more consistent customer retail experience. The simple, intuitive cloud-based software apps, big data analytic solutions and services, as well as Symphony EYC's innovative omni-channel loyalty management platform, enable value creating customer-centric retailing opportunities that align to delight existing and attract new customers. More at www.eyc.com/insights/
Symphony EYC solutions help power the Symphony Retail Cloud, the industry's first role-based, customer-centric cloud solution that enables retailers and manufacturers to deliver more than two percent revenue growth by translating customer intelligence into insights and actions that drive bottom-line decisions. More at www.symphonyretailcloud.com
For additional information please contact:
Symphony EYC
Joan Geoghegan
Email Contact
978-371-3921

EIN Presswire does not exercise editorial control over third-party content provided, uploaded, published, or distributed by users of EIN Presswire. We are a distributor, not a publisher, of 3rd party content. Such content may contain the views, opinions, statements, offers, and other material of the respective users, suppliers, participants, or authors.