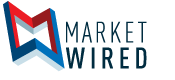 Hydromer, Inc. Announces the Granting of a U.S. Patent for "Antimicrobial Soaps Containing Carvacrol and Methods of Using Same"
/EINPresswire.com/ -- BRANCHBURG, NJ--(Marketwired - Jan 30, 2017) - Hydromer, Inc. (OTC PINK: HYDI) announces that it has been granted United States Patent No. 9,474,701-B2 for "Antimicrobial Soaps Containing Carvacrol and Methods of Using Same". This patent has a broad variety of product applications and will be the foundation of Hydromer's introduction into personal care products. Hydromer's antimicrobial liquid soap and alcohol-free hand sanitizer, created using this patented technology, are Triclosan free. Triclosan has historically been an ingredient of most antimicrobial soaps. The European Union and some states in the United States have already started the process of banning Triclosan based products. The United States Federal Drug Administration (the "FDA") has identified Triclosan as having adverse health effects and, in 2016, required manufacturers to provide more safety data on the use of Triclosan. The FDA is continuing its examination of the effects of Triclosan in the cosmetics field and may further prohibit or limit its use.
"We believe that Hydromer products offer consumers, both individuals and organizations such as hotels, hospitals, schools and offices, a viable alternative to the current product offerings of soaps with Triclosan and alcohol based hand sanitizers. We are excited to have our innovation in this area recognized by the issuance of this patent. We will use this patented technology and other formulations to launch an array of natural Triclosan free products that fill a void in the current marketplace for soaps and sanitizers. We expect to share more about our products and sales offerings with the organic and natural marketplace in the upcoming weeks," said Eric Becktel, Product Manager Personal Care, Hydromer, Inc.
Hydromer, Inc. is an innovative ISO 9001:2015 technology-focused company engaged in the business of inventing, developing, patenting, licensing, manufacturing and selling hydrophilic polymer based products for commercial markets including Medical Device, Pharmaceutical, Animal Health, Biotechnology, Industrial Plastics and Cosmetic and Personal Care. Hydromer also provides highly specialized medical coating services to industry through its FDA registered and ISO 13485:2003 certified Biosearch Medical Products subsidiary.
For the latest information about Hydromer, Inc. and its products, please visit our web site at http://www.hydromer.com.

EIN Presswire does not exercise editorial control over third-party content provided, uploaded, published, or distributed by users of EIN Presswire. We are a distributor, not a publisher, of 3rd party content. Such content may contain the views, opinions, statements, offers, and other material of the respective users, suppliers, participants, or authors.