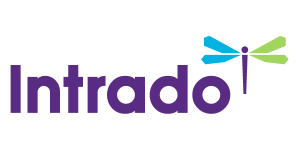 ADVA Optical Networking Q4 2016 Financial Results Conference Call Information
/EIN News/ -- In conjunction with the release of its IFRS Q4 2016 financial results, ADVA Optical Networking will host a conference call for investors at 3:00 p.m. CET / 9:00 a.m. EST on Thursday, February 23, 2017.
Analysts and investors may dial in directly to participate in the call, and download the corresponding presentation on ADVA Optical Networking's website. Participating in the call will be ADVA Optical Networking's Chief Executive Officer, Brian Protiva; Chief Financial Officer, Ulrich Dopfer; and Senior Vice President Marketing & Investor Relations, Stephan Rettenberger.
To participate directly, investors are invited to dial +49 69 22 22 29 043 or +1 855 402 77 66, Pin Code: 821 949 34# and access the call with the name 'ADVA Optical Networking Q4 2016 financial results.'
To download the presentation, please go to the 'conference calls' website at least 15 minutes prior to the call, located in the 'financial results' section of the investor relations area of ADVA Optical Networking's website at www.advaoptical.com. The call will be archived as an audio file, which will be posted for download on the 'conference calls' website after the call.
# # #
About ADVA Optical Networking
At ADVA Optical Networking we're creating new opportunities for tomorrow's networks, a new vision for a connected world. Our intelligent telecommunications hardware, software and services have been deployed by several hundred service providers and thousands of enterprises. Over the past twenty years, our innovative connectivity solutions have helped to drive our customers' networks forward, helped to drive their businesses to new levels of success. We forge close working relationships with all our customers. As your trusted partner we ensure that we're always ready to exceed your networking expectations. For more information on our products and our team, please visit us at: www.advaoptical.com.
Published By:
ADVA Optical Networking SE, Martinsried/Munich and Meiningen, Germany
www.advaoptical.com
For Press:                                                    
Gareth Spence                                               
t +44 1904 699 358                                        
public-relations(at)advaoptical.com                    
For Investors:
Stephan Rettenberger
t +49 89 890 665 854
investor-relations(at)advaoptical.com