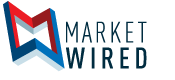 Truesdail Laboratories, Inc. To Perform Drug Testing For the National Steeplechase Association
/EINPresswire.com/ -- IRVINE, CA--(Marketwired - January 30, 2017) - Truesdail Laboratories, Inc. is pleased to announce it was selected by the National Steeplechase Association (NSA) to perform equine drug testing in 2017. NSA is the governing body of American steeplechase racing and has 29 sanctioned events scheduled in 2017. Truesdail Laboratories, Inc., an accredited equine drug testing laboratory, has tested equine athletes for over 70 years, analyzing tens of thousands of biological specimens per year for the presence of performance enhancing and therapeutic drugs. Together, Truesdail and NSA, will maintain the highest level of integrity for steeplechase racing and protect the well-being of horses.
Founded in 1931, Truesdail Laboratories engages in testing for multiple fields, including: certification of consumer products, drug testing, nutraceutical testing, and environmental testing. The company recently moved into a state-of-art testing laboratory and administrative facilities in Irvine, CA. The new 17,000 square foot facility was designed with current best lab practices to ensure quality data at the turn-around times that clients demand.
Truesdail Laboratories is committed to its motto of "Excellence in Independent Testing" providing the highest quality data within industry leading turnaround time. Continued successful completion of both 3rd party and internal data quality verification is critical in measuring lab performance. Truesdail's accreditations include: ISO/IEC 17025, ISO/IEC 17065, ILAC G-7, and CA ELAP through assessment and certification from ANSI, ANAB, SCC, and RMTC.
TRUESDAIL LABORATORIES, INC.
Randy Gates
Chief Operating Officer
Truesdail Laboratories, Inc.
3337 Michelson Dr. Suite CN750
O: (714) 730-6239