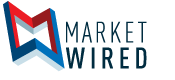 Salt Institute Honors Snowfighters for Protecting Motorists and the Environment
Safe and Sustainable Snowfighting Awards given to 87 facilities; 12 for first time
/EINPresswire.com/ -- NAPLES, FL--(Marketwired - January 30, 2017) - The Salt Institute is honoring 87 transportation facilities across the United States and Canada with its Safe and Sustainable Snowfighting award recognizing environmental consciousness and effective management in the storage of winter road salt.
Clear winter roads protect lives and commerce. Every winter, more than 116,000 Americans are injured and over 1,300 killed as a result of pavement that is covered in snow, slush or ice, according to the U.S. Department of Transportation Federal Highway Administration (http://ops.fhwa.dot.gov/weather/weather_events/snow_ice.htm). But studies of highways in Snow Belt states and in Canada by Marquette University showed that road salt reduces crashes by 88 to 93 percent. (http://www.trc.marquette.edu/publications/IceControl/ice-control-1992.pdf)
When the direct and indirect impact of road shutdowns on the broader economy is factored in, road salt becomes even more valuable. According to the American Highway Users Alliance a one-day major snowstorm can cost a state $300-$700 million in direct and indirect costs, lost commerce and productivity (http://www.highways.org/wp-content/uploads/2014/02/economic-costs-of-snowstorms.pdf). In fact, deicing pays for itself within the first 25 minutes after the salt is spread-making proper salt storage and timely deicing a smart investment.
About 26 million tons of deicing salt is applied to roadways in the U.S. last year according to the U.S. Geological Survey (https://minerals.usgs.gov/minerals/pubs/commodity/salt/mcs-2016-salt.pdf). Having enough road salt on hand before storms hit requires advance planning and facilities that provide safe and efficient storage. Winners must also display proper maintenance and good housekeeping practices.
"Each winter snowfighters take incredible risks on icy roads, working long shifts to clear our roads of snow and ice and make them safe. They prioritize both public safety and the environment by effective practices that utilize just the right amount of salt at the right place and at the right time. The Safe and Sustainable Snowfighting Award represents the highest acclaim for public safety and the environment. Recipients must meet or exceed nearly 70 different criteria covering storage, equipment, safety, environmental protection, and service." said Salt Institute President Lori Roman.
A complete list of winners follows.
The Salt Institute is a North American based non-profit trade association dedicated to advancing the many benefits of salt, particularly to ensure winter roadway safety, quality water and healthy nutrition.
USA
COLORADO
City of Fort Collins, Streets Department, Fort Collins CO
CONNECTICUT
Route 71A Salt Shed, Connecticut Department of Transportation, Berlin CT
Department of Transportation Glastonbury Maintenance Facility, Glastonbury CT
Connecticut Department of Transportation Miller Ave Maintenance Facility, Meriden CT
Connecticut Department Of Transportation Middletown Facility, Middletown CT
CT Department of Transportation Southington Maintenance Facility, Southington CT
Department of Transportation Wethersfield Maintenance Facility, Wethersfield CT
CT Department of Transportation CT DOT
IOWA
City of West Des Moines Public Works, West Des Moines IA
ILLINOIS
The Village of Addison, Addison IL
Village of Buffalo Grove Public Works Department, Buffalo Grove IL
City of Geneva, IL Public Works, Geneva IL
Village of Lake in the Hills Salt Storage Facility Lake in the Hills IL
McHenry County Division of Transportation, Woodstock IL
INDIANA
Indiana DOT, Crane Maintenance Unit, Winchester IN (New Recipient)
Indiana DOT, Lebanon Maintenance Unit, Winchester IN (New Recipient)
Indiana DOT, West Lafayette Maintenance Unit, Winchester IN (New Recipient)
Indiana Department of Transportation, Albany Subdistrict, Albany IN
Indiana Department of Transportation, Alexandria Maintenance Unit , Alexandria IN
Indiana Department of Transportation, Aurora Maintenance Unit, Aurora IN
Indiana Department of Transportation, Bluffton Maintenance Unit, Bluffton IN
Indiana DOT, Cambridge City Maintenance Unit, Cambridge City IN
Indiana Department of Transportation, Chesterton Maintenance Unit, Chesterton IN
Indiana Department of Transportation, Dale Maintenance Unit, Dale IN
Indiana Department of Transportation, Fort Wayne Maintenance Unit, Fort Wayne IN
Indiana Department of Transportation, Gary Maintenance Unit, Gary IN
Indiana Department of Transportation, Greensburg Maintenance Unit, Greensburg IN
Indiana Department of Transportation, Falls City Subdistrict, Indianapolis IN
Indiana Department of Transportation, Indianapolis Maintenance Unit, Indianapolis IN
Indiana Department of Transportation, Linton Maintenance Unit, Linton IN
Indiana Department of Transportation, Paoli Maintenance Unit, Paoli IN
Indiana Department of Transportation, Rensselaer Maintenance Unit, Rensselaer IN
Indiana Department of Transportation, Tipton Maintenance Unit, Tipton IN
Indiana Department of Transportation, Winchester Maintenance Unit, Winchester IN
Indiana Department of Transportation, Markle Maintenance Unit IN
Indiana Department of Transportation, Michigan City Maintenance Unit IN
Indiana Department of Transportation, Sullivan Maintenance Unit IN
Indiana Department of Transportation, Wabash Maintenance Unit IN
Indiana Department of Transportation, Westfield Maintenance Unit IN
KANSAS
City of Olathe Kansas, Olathe KS
MINNESOTA
City of Bloomington, Bloomington MN
NEW YORK
Town of North Salem Highway Department, North Salem NY
Town of Orangetown Highway Department, Orangetown NY
OHIO
Ohio Department of Transportation Belmont County, Belmont OH (New Recipient)
City of Mayfield Heights, Mayfield Heights OH (New Recipient)
Ohio Dept. of Transporation - Holmes County, Millersburg OH (New Recipient)
ODOT Ashland County, Ashland OH
Ohio Department of Transportation, Crawford County, Bucyrus OH
Ohio Department of Transportation, Richland County, Mansfield OH
Ohio Department of Transportation, Medina County, Medina OH
Ohio Department of Transportation, Erie County, Milan OH
Ohio Department of Transportation, Tuscawaras County, New Philadelphia OH
Ohio Department of Transportation, Huron County, Norwalk OH
Ohio Department of Transportation, Lorain County, Oberlin OH
Ohio Department of Transportation, Wayne County, Wooster OH
PENNSYLVANIA
PennDOT Butler County Maintenance, Cranberry Stockpile, Cranberry Township PA (New Recipient)
PennDOT Butler County Maintenance, Zelienople Stockpile, Evans City PA (New Recipient)
PennDOT Butler County Maintenance, Interstate Stockpile, Slippery Rock PA (New Recipient)
PennDOT Luzerne County - Bear Creek, West Hazleton, PA (New Recipient)
PennDOT - Kiski Stockpile Armstrong County, Apollo PA
PennDOT - Cowansville Stockpile - Armstrong County, Cowansville PA
PennDOT - Snyderville Stockpile - Armstrong County, Dayton PA
PennDOT - Distant Stockpile - Armstrong County, Distant PA
PennDOT - Crooked Creek Stockpile, Ford City PA
PennDOT - Luzerne County - Sugar Notch, Hanover Township PA
PennDOT - Luzerne County - Retreat, Hunlock Township PA
PennDOT - Farm Stockpile - Armstrong County, Kittanning PA
PennDOT - Armstrong County - Kittanning Stockpile, Kittanning PA
PennDOT - Luzerne County - Nuangola, Nuangola PA
PennDOT - Luzerne County - DuPont, Pittston PA
PennDOT - Luzerne County - Sun Valley, Sun Valley PA
PennDOT - Luzerne County - Kyttle, Sweet Valley PA
PennDOT - Luzerne County - Sybertsville, Sybertsville PA
PennDOT - Luzerne County - West Hazleton, West Hazleton PA
PennDOT - Armstrong County - Worthington Stockpile, Worthington PA
VIRGINIA
City of Suffolk - Public Works - Operations, Suffolk VA (New Recipient)
City of Roanoke - Public Works, Roanoke VA
WISCONSIN
Milwaukee County Highway Dept., Wauwatosa WI (New Recipient)
CANADA
NEW BRUNSWICK
Brunway Highway Operations Inc. District 2 - Centreville, Centreville NB
Brunway Highway Operations Inc. District 3 - Meductic, Meductic NB
Brunway Highway Operations Inc. District 1 - St. Leonard, St. Leonard Hanwell NB
ONTARIO
Corporation of the City of Brampton - Sandalwood Parkway Yard, Brampton ON
City of Mississauga - Clarkson Works Yard, Mississauga ON
City of Mississauga - Malton Works Yard, Mississauga ON
City of Mississauga - Mavis Works Yard, Mississauga ON
City of Mississauga - Meadowvale Yard, Mississauga ON
Corporation of the City of Brampton - Williams Parkway Yard ON