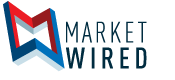 Nancy Corsaut Receives Zephyr's Golden Z Award for Community Service
Randall Kostick and Nancy Corsaut, Zephyr Real Estate
Click here for high-resolution version
Nancy Corsaut, Zephyr Real Estate, and Sherri Franklin, Muttville
Click here for high-resolution version
/EINPresswire.com/ -- SAN FRANCISCO, CA--(Marketwired - January 30, 2017) - Nancy Corsaut was presented with Zephyr Real Estate's prestigious Golden Z award at a special ceremony last week. Corsaut was honored for her work with Muttville Senior Dog Rescue, an organization whose mission is to change the way the world thinks about older dogs. Corsaut has been an outstanding volunteer with this senior dog rescue group for over five years.
The award was presented to Corsaut by Zephyr President, Randall Kostick, who said, "Every few years we give an award away to someone within the Zephyr family who has made a significant contribution to the San Francisco community; someone who has made a difference in the lives of others. While we have never given the award to someone contributing to causes other than human, we consider Nancy's effort for creatures that might otherwise have no advocate watching out for them to be completely worthy."
Zephyr has given only 15 Golden Z awards in its nearly 40 years; Corsaut received the sixteenth. She has contributed untold hours to Muttville and always steps up whenever she is needed. She is an exceptional volunteer with an uncanny ability to assess the wants and needs of both the human and canine components in the adoption process, thereby practically ensuring a successful match.
Sherri Franklin, founder of Muttville had this to say about Corsaut's dedication to this cause, "Nancy is among a handful of superstars that make Muttville run and is a phenomenal 'matchmaker' of humans and dogs. We love her and her great sense of humor."
Muttville is dedicated to the rescue of senior dogs, which includes some with special needs, those that are hard to place in suitable homes. Often, these older dogs languish in shelters or are euthanized because they are so seldom adopted. Franklin, a longtime animal advocate and rescue worker, started the organization in 2007. She was honored in 2004 by In Defense of Animals, an animal rights advocacy organization, and received The Guardian Award for work she accomplished while on the Commission of Animal Control and Welfare for San Francisco. "One of the most memorable nights of my life was having Jane Goodall hand me that award," she commented. Most recently, Franklin was chosen as a Top 10 CNN Hero for 2016. Dedicated volunteers are the lifeblood of Muttville. To learn more how you can help this exceptional organization, visit muttville.org.
About Zephyr Real Estate
Founded in 1978, Zephyr Real Estate is San Francisco's largest independent real estate firm with nearly $2.3 billion in gross sales and a current roster of more than 300 full-time agents. Zephyr's highly-visited website has earned two web design awards, including the prestigious Interactive Media Award. Zephyr Real Estate is a member of the international relocation network, Leading Real Estate Companies of the World; the luxury real estate network, Who's Who in Luxury Real Estate; global luxury affiliate, Mayfair International; and local luxury marketing association, the Luxury Marketing Council of San Francisco. Zephyr has six offices in San Francisco, a new office in Greenbrae, and two brokerage affiliates in Sonoma County, all strategically positioned to serve a large customer base throughout the San Francisco Bay Area. For more information, visit www.ZephyrRE.com.
Image Available: http://www.marketwire.com/library/MwGo/2017/1/28/11G128693/Images/Randall-Kostick-Nancy-Corsaut-61afb3a72d34a837bcd8042d559739cb.jpg
Image Available: http://www.marketwire.com/library/MwGo/2017/1/28/11G128693/Images/Nancy-Corsaut-Sherri-Franklin-b006be95b62f9cd2a2c87c1bd1225f84.jpg

Contact:
Melody Foster
Zephyr Real Estate
San Francisco, CA
415.426.3203
Email contact