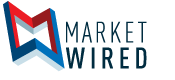 USO and NFL Activate 2017 "Salute to Service" Partnership
NFL $5M Commitment to the USO Kicks Off with Houston Super Bowl Salute, Global Watch Parties at USO Centers and an NFL/USO Entertainment Tour
/EINPresswire.com/ -- ARLINGTON, VA--(Marketwired - January 30, 2017) - The USO and NFL will kick off their 2017 Salute to Service partnership this month with Super Bowl activations that connect service members to family, home and country through America's favorite pastime -- football.
Last season the NFL committed $5M over three years to the USO -- commemorating a 50-year, USO-NFL partnership and the nonprofits' 75th Anniversary year. In 2017, Salute to Service will build on this long-standing partnership by delivering a year-round platform for the NFL and its 32 teams and players to recognize, honor and celebrate our nation's military and their families from Super Bowl LI to Veterans Day.
"The NFL is proud to work with the USO to provide year-round programs and resources to service members," said NFL Senior Vice President of Social Responsibility ANNA ISAACSON. "We are committed to honoring our nation's military and helping keep them connected to family, home and country."
The partnership will support expansion and refurbishment of USO centers through the Force Behind the Forces: A $7.5M Challenge Campaign, USO center engagements globally, USO programming for military serving in remote locations, as well as the annual iconic USO/NFL Tours overseas that bring players to the frontlines.
"NFL's years of support to the USO and the service members we serve is incredible, said J.D. CROUCH, CEO and President of the USO. "NFL football and their fans worldwide have a natural connection with the USO family. We praise the NFL's generosity, access and appreciation for those who serve our country and need a touch of home."
On Tuesday, Jan. 31 from 4 p.m. - 7 p.m. (CST), the NFL, USO and Houston Texans will host a NFL-USO Super Bowl LI Salute to Service barbeque to celebrate the more than 3,000 service members and their families at Ellington Field Joint Base Reserve. The event will feature NFL player meet and greets, photo opportunities with Houston Texans cheerleaders, music by Texas Marine Veteran CODY WAYNE, an NFL PLAY 60 zone for kids, a Madden Tournament and an NFL Raffle.
Additionally, Super Bowl care packages, which include branded Super Bowl LI decorations and promotional items and banners, were distributed to 60 USO locations around the globe in support of their Super Bowl viewing parties sponsored by the NFL. From Incirlik to Indiana, the NFL football season is one that keeps them connected no matter where they may be deployed.
"One highlight of the week, that never fails to raise the morale of these brave service members, is the chance to gather together at the USO every Sunday to watch NFL football. For a few hours each week, service members will don their favorite team's jersey, indulge in game-day snacks and cheer on their teams. Game day is a rare chance to kick-back and forget the dangers these warfighters must face every day and few things remind them of home as much as watching an NFL game with friends." said GRANT MCCORMICK, USO Rhein Main Area Director.
Later this spring, the USO and NFL will once again send out NFL players on a USO tour. The USO and NFL partnership began in 1966, when the NFL became the first sports organization to send players to Vietnam and other parts of the Far East on USO tours to visit service members. Since then, the USO and NFL have partnered to send renowned NFL sports personalities on annual USO tours around the world. Participants on USO/NFL tours include PEYTON MANNING, DREW BREES, VERNON DAVIS, LARRY FITZGERALD and coaches JON GRUDEN, TOM COUGHLIN, JOHN HARBAUGH and MARVIN LEWIS.
In the fall, NFL's Salute to Service games will continue to support to the USO, the Pat Tillman Foundation and Wounded Warrior Project. For every point scored during the NFL's Salute to Service games, the NFL donates $1,000 to be divided between the three organizations. In addition, the NFL holds auctions and sells merchandise at nfl.com/salute, splitting the proceeds among the three organizations.
In 2005, the NFL gave $250,000 to build the USO Pat Tillman Center in Afghanistan. In 2014, the NFL funded the building of the NFL Sports Lounge at the USO Warrior and Family Center at Walter Reed National Military Medical Center in Bethesda, Maryland. In 2017, the USO and NFL will continue to build their partnership platform and enhance USO programs and initiatives.
About the USO:
The USO strengthens America's military service members by keeping them connected to family, home and country, throughout their service to the nation. At hundreds of locations worldwide, we are united in our commitment to connect our service members and their families through countless acts of caring, comfort, and support. The USO is a private, non-profit organization, not a government agency. Our programs, services and entertainment tours are made possible by the American people, support of our corporate partners and the dedication of our volunteers and staff.
In addition to individual donors and corporate sponsors, the USO is supported by President's Circle Partners: AT&T, Bob & Dolores Hope Foundation, Clark Construction Group, LLC, The Coca-Cola Company, FedEx, Jeep, Johnson & Johnson, Kroger, NFL, Southern New Hampshire University and Four-Star Partners: Altria, BIC, ConAgra Foods, GEICO, Harris Teeter, Lockheed Martin, Microsoft, TKS, USAA and the Wawa Foundation. We are also supported through the United Way and Combined Federal Campaign (CFC-11381). To join us in this important mission, and to learn more about the USO, please visit uso.org.