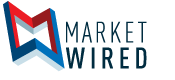 Upcoming Webinar to A Basic Introduction to Agglomeration: Technologies to Accelerate the Transition from Concept to Final Product
Bepex International is a leader in process equipment manufacturing and custom system design.
Click here for high-resolution version
/EINPresswire.com/ -- TORONTO, ON--(Marketwired - January 30, 2017) - On Thursday, February 16, 2017, Xtalks will host a complimentary webinar presented by Michael White, Director of Business Development and Joe McHale, Vice President of Global Sales both from Bepex International.
In the modern food, feed additive and chemical industries, there are ever increasing demands for controlling the performance of materials. Agglomeration is a viable approach to modifying bulk solid material to yield a more useable form with the desired properties. Put basically, agglomeration or size enlargement processes transform small bulk solids to materials of larger sizes, with either random or controlled shapes. As there are many requirements for agglomerated materials, there are many methods to create them. In this presentation, the speakers will introduce the basic concepts of agglomeration, various agglomeration technologies and describe the properties of the materials delivered from each available technology.
Agglomeration is a process that has been used for centuries and in many ways, it remains an art rather than an exact science. Perhaps this is due to the unpredictable behavior of bulk solids. In any case, the industry can define agglomeration as a process to transform finely divided particles into particles of larger size through the introduction of outside forces. In the most basic sense, these outside forces are manually delivered. Childhood activities such as making a snowball or a mud pie are examples of very basic agglomeration processes. In industrial processes, these outside forces are typically delivered by a machine or a combination of machines.
Of utmost importance is the determination of the required product properties. Once these requirements are confirmed, a path toward an agglomeration solution becomes more clear. Various agglomeration methods include pressure, mixing with water or binders in a turbulent environment, extrusion or thermal heat treatment. Each process has its own unique strengths and weaknesses and each will produce a different product. A brief introduction into the strengths and weaknesses of these processes will be offered as well as a description of the resulting products. Typical examples of their uses are also covered.
In every case, an industrial system contains a key piece of agglomeration equipment. Generally, this is the forming device. In most cases, the forming device is a single component of a more complex system. In some cases, while the agglomeration device is the heart of the system, the capital costs are minor. Although this presentation is intended as a basic introduction, some technical details of the processes are presented, including flow sheets and an introduction to the auxiliary components necessary to assemble an agglomeration system. The purpose and function of these components will be explained.
The goal is for the audience to gain a general knowledge of agglomeration and the technical options available. For those with a specific project, this presentation hopefully triggers ideas for a path forward. In the end this info should greatly reduce the time required to go from concept to final product.
The presentation will benefit professionals within the bulk solids processing industries including food, feed additives, minerals and chemicals.
For more information or to register for this free webinar visit: A Basic Introduction to Agglomeration: Technologies to Accelerate the Transition from Concept to Final Product
Xtalks, powered by Honeycomb Worldwide Inc., is a leading provider of educational webinars to the global Life Sciences community. Every year thousands of industry practitioners (from food, pharmaceutical & biotech companies, private & academic research institutions, healthcare centers, etc.) turn to Xtalks for access to quality content. Xtalks helps Life Science professionals stay current with industry developments, trends and regulations. Xtalks webinars also provide perspectives on key issues from top industry thought leaders and service providers.
To learn more about Xtalks visit http://xtalks.com
For information about hosting a webinar visit http://xtalks.com/sponsorship.ashx
Image Available: http://www.marketwire.com/library/MwGo/2017/1/27/11G128662/Images/Bepex_logo-7f824827795e9a74ab1db7ba004cceeb.jpg