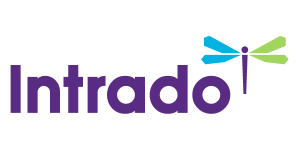 Reimer Wellness Center Helps Spread the Love with February Special Worth $250
/EIN News/ -- LOS ALTOS, Calif., Jan. 29, 2017 (GLOBE NEWSWIRE) -- The chiropractic team at Reimer Wellness Center helps you spread the love with their February Valentine's promotion. You and your family and friends will receive a consultation, physical examination, surface EMG, 3D digital foot scan, written doctor's report of findings and doctor's recommendations for FREE ($250 value). An examination and postural analysis is the start to addressing back pain, bulging and herniating discs and preventing sports injury. Chiropractic is effective in addressing a wide range of conditions and incorporates holistic, non-invasive manual therapies to reduce discomfort and improve performance. Receive a gift that puts you on the path to wellness, with a visit to Reimer Wellness Center today. Limited appointments are available.

During the first visit to the center, patients will have a complimentary consultation with the doctor. This step allows the doctor to understand your health history, current concerns, and future goals. Afterward, a physical exam, surface EMG, and 3D digital foot scan follow, giving our chiropractor the ability to formulate your individualized treatment plan.
Patients can expect precise and gentle manual adjustments. These subtle shifts are designed to rebalance the spinal column and relieve nerve pressure.  Patients often see improved mobility and experience less discomfort very quickly with chiropractic care. Chiropractic care can be used to treat acute or chronic conditions and is useful in addressing the particular needs of amateur and professional athletes, pregnant women, and children. Chiropractic care is safe for anyone from infants to seniors and supports optimal health. In addition, those that have had trauma, such as whiplash from an auto accident, slip or fall, or sports injury, may find relief from addressing the resulting soft tissue damage and spinal imbalances with adjustments and complementary services such as massage and Graston therapy. Conditions treated with chiropractic include bulging or herniated discs, sciatica, muscle injuries, scar tissue, and neck, shoulder and back pain. Almost any complaint that is treated with drugs and/or surgery can instead be effectively relieved with safe and natural chiropractic care.
"We so appreciate our patients and strive to improve their health and that of their loved ones. Our February promotion makes it easy for our patients' friends and family to recognize the benefits of chiropractic for themselves at no cost.  However, appointments are limited, so call early to get the Valentine's Special," said Dr. Mary Reimer, DC, CCSP, GT.
Dr. Mary Reimer, DC, CCSP, GT, chiropractor at Reimer Wellness Center, has served residents of Los Altos, Mountain View, and the San Francisco Bay Area for over 30 years. Her experienced team offers holistic healing and natural care to help patients proactively improve and maintain their long-term health. Services include chiropractic care, massage therapy, Graston Therapy, relaxing Migun tables and custom orthotics.
Call (650) 492-6067 to take advantage of this once a year February special, or visit http:/www.drreimer.com/ for more details.
Reimer Wellness Center, (650) 492-6067