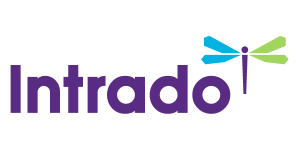 Give Pets Necessary Veterinary Care During National Pet Dental Health Month at New Hope Animal Hospital
/EIN News/ -- DURHAM, N.C., Jan. 29, 2017 (GLOBE NEWSWIRE) -- February is National Pet Dental Health Month and the staff at New Hope Animal Hospital wants to draw attention to essential pet dental needs. Pet dental exams, teeth cleaning, and check-ups are available to pets in and around Durham and Chapel Hill. Dental issues can go beyond pain and significantly impact other aspects of pet health. Regular veterinary dental exams and care can prevent and address common issues of periodontal disease in pets and prevent tooth loss and decay.

In general, pets who are three years of age or older and have never had a dental checkup have an 85 percent chance of having periodontal disease. Symptoms begin with bad breath and bleeding gums. Not only can the condition cause unnecessary pain, but it can lead to infections that spread to vital organs of the body, including the heart, kidneys, lungs, and liver. An experienced Durham veterinarian can show owners how to keep pets' teeth clean between visits, as well as providing dental checkups, cleanings and extractions.
Periodontal disease is a common and significant issue for many pets, which occurs when plaque turns into tartar. In such a state, a pet's immune system may respond with gum inflammation, which can turn into gingivitis and in its advanced stages, periodontal disease. Treatment for advanced periodontal disease may include the extraction of loose or rotten teeth.
Regular dental exams, checkups, and cleanings remove the plaque and tartar buildup and reduce the rough areas on the teeth where bacteria thrive. Attention to pet oral hygiene needs at home with daily tooth brushing helps to prevent gum inflammation, gingivitis, and periodontitis. Pets who require surgical intervention and extraction experience a brief healing period. Some pets appear significantly more comfortable and return to grooming and playing in only a few days.
"Pet owners should be aware that pets require dental care, just like their human companions," said Dr. Soren Windram. "Pet owners can keep pets healthy with daily brushing and regular dental visits. Our staff helps educate pet owners on any outstanding dental health needs in a beloved pet."
Dr. Soren Windram, veterinarian at New Hope Animal Hospital, has served pets and owners in Durham and Chapel Hill since 2003. The staff is committed to pet health at this full-service animal hospital providing the highest standard of veterinary care. Veterinary services at New Hope Animal Hospital include boarding, emergency services, pet dental care, routine and emergency surgeries, senior pet care, vaccinations, and wellness examinations. Animal dentistry services help prevent bad breath, dental decay, rotten teeth, and life-threatening dental infections.
Call (919) 490-2000 to learn about the pet dental services at New Hope Animal Hospital, to schedule an appointment, or visit http://www.nhah.com/ for more information.
New Hope Animal Hospital
5016 Durham-Chapel Hill Blvd. 
Durham, NC 27707
(919) 490-2000