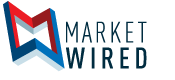 Contractor Advertising is Bringing the Best Plumber SEO and Digital Marketing Strategies to PHCC Flow Expo 2017
/EINPresswire.com/ -- WATSONVILLE, CA--(Marketwired - January 29, 2017) - Contractor Advertising is an experienced advertising agency specializing in Plumber SEO, HVAC SEO and Search Engine Optimization for all types of home service companies. The digital media and marketing experts at Contractor Advertising invite plumbing, heating and air conditioning contractors attending the PHCC Flow Expo 2017 to visit their exhibit booth to learn about how to successfully grow their companies. "Over the course of the last 16 years our people have helped countless home service companies grow their businesses by getting more phone calls, maximizing sales opportunities within the calls they get, building a fence around their customers and by perfecting their intake process," says Dan Goldstein, Director of SEO at Contractor Advertising.
Plumber SEO, HVAC SEO and Home Service Company SEO has changed dramatically over the past few years according to Dan Goldstein. "We used to focus a lot on getting our customers to the top of Google. In this day and age a complete marketing strategy is necessary to reach the next level." Goldstein says that plumbing companies and home service companies need to incorporate a full digital marketing strategy to achieve the type of growth that is required to successfully growing a business.
According to the plumber marketing professionals at Contractor Advertising a comprehensive program must include: SEO, Review Marketing, YouTube Dominance, PPC, Social Media, Content Marketing, Press Releases, Email Marketing and 3rd party directory management. "Getting to the top spots on Google and other search engines is extremely important. Equally important is being well represented by satisfied customers on trusted consumer review sites like Google, Yelp, Home advisor, Angie's List, Better Business Bureau as well as review driven social media sites like Facebook, Twitter and Instagram," says Dan Goldstein. He also encourages plumbing and home services company owners to go several steps further.
Part of attending the PHCC FLOW 2017 Expo is about giving plumbing and HVAC contractors' new and better ways to grow their businesses according to Tony Brossard, VP of Sales at Contractor Advertising. "Our methods are extremely advanced. Which means we anticipate algorithm and PPC changes by Google and other search engines and we redesign our internal processes to take advantage of upcoming updates before they happen. We also try to help business owners see the bigger picture, which is engaging in a complete marketing program, and we can handle everything, which few vendors can really deliver on."
Contractor Advertising will be holding a giveaway at their booth at the PHCC FLOW EXPO 2017. They are giving away an Amazon Echo as well as other prizes. Plumbing, HVAC or Home Service Contractors can register for the giveaway by visiting the Contractor Advertising exhibitor booth at the FLOW EXPO on February 4th. In addition to the Amazon Echo, Contractor Advertising is also offering business owners who attend the FLOW EXPO a no cost consultation and web presence evaluation.
To learn more about Contractor Advertising please visit their website. Business owners seeking to hire a reputable and results driven plumber SEO, HVAC SEO or Home Services SEO Company are encouraged to view their press releases and watch their YouTube Videos. To schedule a no cost consultation with one of the marketing experts at Contractor Advertising please call (866) 714-5511.
Embedded Video Available: https://www.youtube.com/watch?v=BLSlpGaHRi0

Contractor Advertising
8 Hangar Way
Ste E
Watsonville, CA 95076
(866) 714-5511