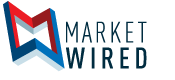 Two LPL Advisors located at Mountain America Credit Union Ranked in Top 100 Nationally
Austin Green, CFP®
Click here for high-resolution version
Sid Soria, Senior Wealth Advisor
Click here for high-resolution version
/EINPresswire.com/ -- WEST JORDAN, UT--(Marketwired - January 27, 2017) - Mountain America Credit Union is proud to announce that Sid Soria and Austin Green have been recognized among the nation's "Top 100 Bank Advisors" for 2016 by Bank Investment Consultant (BIC), a leading information source for bank and credit union financial advisors.
This award spotlights 100 U.S. advisors who consistently provide great service in the bank and credit union arena. Mountain America contracts with LPL Financial Services, Inc., one of the nation's leading diversified service companies and the largest independent broker-dealer, to offer wealth management services.
Austin Green, CFP® is a Wealth Advisor serving the Salt Lake, Tooele and Albuquerque areas. He has been with Mountain America since 2011. Austin's expertise is in 401(k) accounts, IRA rollovers and creating financial retirement plans for conservative individuals. He is a CERTIFIED FINANCIAL PLANNER™ (CFP®) and serves $66 million in brokerage assets through LPL Financial.
Sid Soria is a Senior Wealth Advisor serving the Holladay, Sugarhouse, Murray and Park City areas in Utah. He has been with Mountain America since 1999. Sid received a bachelor of science in finance and economics from the University of Utah and an M.B.A. from Westminster College.
"It is an honor to have not just one but two advisors recognized on this list. I congratulate Sid and Austin for their achievements," says Mountain America's Vice President of Wealth Management Chad Waddoups. "Recognition like this speaks to the team's dedication to putting members first."
The full BIC Top 100 Advisors list can be found online at Bank Investment Consultant Top 100.
About Mountain America Credit Union
Mountain America Credit Union has more than $5.9 billion in assets and serves more than 700,000 members, wherever they are, through online and mobile banking, 84 branches in five states and access to more than 50,000 surcharge-free ATMs and 5,000 shared-branching locations nationwide. With roots dating back to the 1930s, Mountain America offers a variety of financial products and services for consumers and businesses, including savings accounts, auto loans, checking accounts, mortgage loans, business checking, student loans, SBA loans and retirement options. Visit www.macu.com for more information.
About LPL Financial
LPL Financial, a wholly owned subsidiary of LPL Financial Holdings Inc. (NASDAQ: LPLA), is a leader in the retail financial advice market and provided service to approximately $495 billion in brokerage and advisory assets as of October 31, 2016. LPL is one of the fastest growing RIA custodians and is the nation's largest independent broker-dealer (based on total revenues, Financial Planning magazine June 1996-2016). The Company provides proprietary technology, comprehensive clearing and compliance services, practice management programs and training, and independent research to more than 14,000 independent financial advisors and over 700 financial institutions, enabling them to help their clients turn life's aspirations into financial realities. Advisors associated with LPL also serviced an estimated 45,000 retirement plans with an estimated $129 billion in retirement plan assets, as of September 30, 2016. LPL also supports approximately 4,200 financial advisors licensed and affiliated with insurance companies with customized clearing, advisory platforms, and technology solutions. LPL Financial and its affiliates have more than 3,200 employees with primary offices in Boston, Charlotte, and San Diego. For more information, please visit www.lpl.com.
Securities and Financial Planning offered through LPL Financial, a Registered Investment Advisor. Member FINRA/SIPC. Insurance products offered through LPL Financial or its licensed affiliates. The investment products sold through LPL Financial are not insured Mountain America Credit Union deposits and are not FDIC/NCUA insured. These products are not obligations of Mountain America Credit Union and are not endorsed, recommended or guaranteed by Mountain America Credit Union or any government agency. The value of the investment may fluctuate, the return on the investment is not guaranteed and loss of principal is possible. Mountain America Federal Credit Union and Mountain America Credit Union are not registered broker/dealers and are not affiliated with LPL Financial.
Bank Investment Consultants and LPL Financial are not affiliated.
Bank Investment Consultants ranked advisors by assigning a score between 1 and 11 on the following 6 variables: (1) assets under management; (2) trailing-12 month production; (3) percentage increase in AUM from the previous year; (4) percentage increase in T-12 production; (5) amount of fee business; and (6) the ratio of production-per-AUM. (Note: We defined 2015 AUM as the amount an advisor had as of Aug. 31, 2016. Likewise, for T-12 production, we used the 12-month period ending Aug. 31, 2016.)
Image Available: http://www.marketwire.com/library/MwGo/2017/1/27/11G128678/Images/AustinGreen-c6c76d1390e8b686ae43fb6a34b52283.jpg
Image Available: http://www.marketwire.com/library/MwGo/2017/1/27/11G128678/Images/SidSoria-9e82ffe7b201ba46a6d8d384e6effa46.jpg