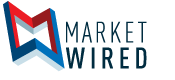 Food & Beverage Firms Propose More Than 90 Storage and Distribution Facilities Projects for 2017, an Industrial Info News Alert
/EINPresswire.com/ -- SUGAR LAND, TX--(Marketwired - Jan 27, 2017) - Researched by Industrial Info Resources (Sugar Land, Texas) -- The plan to build a $60 million cold storage facility in Houston, Texas, by XTL Incorporated (Philadelphia, Pennsylvania), is just one of 93 project plans by Food & Beverage firms to expand existing storage and distribution facilities, or build new ones across the U.S. in 2017. Altogether, the combined total investments in cold storage, warehouse and distribution facilities comes out to more than $1.6 billion.
For details, view the entire article by subscribing to Industrial Info's Premium Industry News, or browse other breaking industrial news stories at www.industrialinfo.com.
Industrial Info Resources (IIR), with global headquarters in Sugar Land, Texas, five offices in North America and 10 international offices, is the leading provider of global market intelligence specializing in the industrial process, heavy manufacturing and energy markets. Industrial Info's quality-assurance philosophy, the Living Forward Reporting Principle™, provides up-to-the-minute intelligence on what's happening now, while constantly keeping track of future opportunities. To contact an office in your area, visit the www.industrialinfo.com "Contact Us" page.
Contact:
Brian Ford
(713) 980-9393

EIN Presswire does not exercise editorial control over third-party content provided, uploaded, published, or distributed by users of EIN Presswire. We are a distributor, not a publisher, of 3rd party content. Such content may contain the views, opinions, statements, offers, and other material of the respective users, suppliers, participants, or authors.