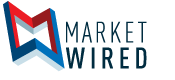 TruStone Financial's TruPartner Network Team Now Available in Illinois
/EINPresswire.com/ -- PLYMOUTH, MN--(Marketwired - January 24, 2017) - TruStone Financial Federal Credit Union is pleased to announce that its TruPartner Network Team has expanded to the Illinois lending market.
The TruPartner Network Team offers competitive products such as second mortgages, bridge loans and consumer loans that supplement those available in the traditional mortgage market.
"We are very excited about the opportunities available in the Illinois market," explained Tom Barkley, Assistant Vice President - Relationship Lending Manager. "Our diverse product offering, competitive rates, quick turnaround times and service-based focus have led us to successfully engage with mortgage originators in Minnesota and Wisconsin. We look forward to expanding on that success by working with current and future partners in Illinois to ensure that their clients have access to the best financing options."
In 2016, the nationally recognized lenders on the TruPartner Network Team originated more than 1,300 loans for $115 million in conjunction with their referring partners. The team's streamlined processes and boutique-level service has made it a partner of choice throughout the Midwest.
"The TruPartner Network Team's expansion is possible because of the hard work and success the team has achieved in its first two years," said Steve Steen, Chief Business Officer. "Our expert originators will take full advantage of opportunities to establish and cultivate relationships in the Illinois market."
About TruStone Financial
TruStone Financial is one of the fastest growing credit unions in the Midwest with assets of $1.16 billion and exceeding 102,000 members. There are 13 branches across Minnesota and Wisconsin. The credit union is headquartered in Plymouth, Minnesota. For more information and full membership criteria, visit TruStoneFinancial.org.
Katie Grindeland
Senior Vice President of Marketing and Communications
Phone: 763.595.4002
Email contact


EIN Presswire does not exercise editorial control over third-party content provided, uploaded, published, or distributed by users of EIN Presswire. We are a distributor, not a publisher, of 3rd party content. Such content may contain the views, opinions, statements, offers, and other material of the respective users, suppliers, participants, or authors.