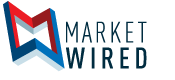 Burnaby Physiotherapy Clinic Discusses the Differences Between Sprain and Strain
Burnaby physiotherapy clinic offers helpful advice on dealing with two very different injuries
/EINPresswire.com/ -- BURNABY, BC--(Marketwired - January 24, 2017) - Unless you're an athlete, or somehow involved in muscular therapy, the difference between a strain and a sprain is probably one of those lesser-known life mysteries. Fortunately, the physiotherapists at Absolute PhysioCare & Sports Rehab have published a short article to help everyone understand the differences between sprains and strains-and how to treat them. For more go to: http://www.burnabyphysiocare.com/strain-vs-sprain-how-to-tell-the-difference/
In a nutshell, the article points out that sprains are an injury to the ligament while strains affect the muscle or tendon.
A ligament is a band of fibrous tissue that connects bone to bone and forms what is called a joint. The role of a ligament is to provide stability and support to the joint. Sprains commonly occur in areas like the ankle or knee-by rolling the ankle or twisting/pivoting the knee in an unnatural manner.
In contrast, a muscle attaches to a tendon, which then attaches to the bone. Contraction of a muscle produces movement of the joint. Sudden stress to a muscle can tear the fibers or the tendon junction. Strains can occur during simple exercise like running, jumping, kicking, or throwing. Typically, they occur in places like the hamstrings, quadriceps, and calf.
In either case, the injured area should immediately be treated with RICE, which stands for Rest, Ice, Compress, and Elevate.
Begin by resting the injured area. A sling can be used for arms or a crutch for feet. Injured fingers or toes can be taped to an adjacent digit. Apply ice to the area every 20 minutes. Protect the skin from direct contact by placing a towel over the injured area. Compress the area using an elastic bandage, but don't wrap it too tight. Finally, elevate the area above the heart if possible.
Seeing a doctor as soon as possible after an injury occurs is recommended both for healing and pain management. For any questions regarding a sports related injury, book an appointment at Absolute PhysioCare's Sports Physiotherapy Clinic in Burnaby BC. Contact us at 604-558-CARE (2273) or get in touch online.
About the Company
Absolute PhysioCare & Sports Rehab is a cutting-edge, multidisciplinary physiotherapy clinic located in Burnaby, close to Vancouver, BC. The company's focus is on providing its clients with the highest standard of care to help them achieve optimum wellness and quality of life. Apart from providing personalized therapy plans, the company also offers its clients physiotherapy, massage therapy, chiropractic care, orthotics, acupuncture, custom bracing, compression hosiery, vestibular rehabilitation, women's health, bike fitting, active rehabilitation services, and gymnasium facilities.
For more information, log on to http://www.burnabyphysiocare.com/

EIN Presswire does not exercise editorial control over third-party content provided, uploaded, published, or distributed by users of EIN Presswire. We are a distributor, not a publisher, of 3rd party content. Such content may contain the views, opinions, statements, offers, and other material of the respective users, suppliers, participants, or authors.