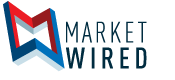 Urban Communications Inc. Announces Grant of Options
VANCOUVER, BC--(Marketwired - January 20, 2017) - Urban Communications Inc. (TSX VENTURE: UBN) announces the granting since October 11, 2016, of an aggregate of 750,600 incentive stock options to directors and employees of the Company in accordance with the Company's incentive stock option plan and policies established by the board of directors designed to attract, retain and motivate industry, business, finance, sales and technical professionals at all levels. Since October 11, 2016, 1,150,000 options have expired or been cancelled. Of the total number of options granted, 350,600 options were granted to directors.
675,600 options are exercisable at $0.08 until October 11, 2019. Of the remaining 75,000 options, 25,000 are exercisable at $0.07, 25,000 are exercisable at $0.075 and 25,000 are exercisable at $0.085 and all are exercisable until December 30, 2019.
ABOUT URBAN COMMUNICATIONS INC.
Urban Communications Inc. (TSX VENTURE: UBN) is a telecommunications company providing a full suite of Internet, voice, video and broadband application products over its 300 km. state-of-the-art carrier grade fibre optic network in Metro Vancouver and Victoria to commercial, residential and public sector customers. Urban has recently launched high-speed Internet service to residential and commercial subscribers on its network at 1,000 Mbps (1 Gbps).
Neither TSX Venture Exchange nor its Regulation Services Provider (as that term is defined in the policies of the TSX Venture Exchange) accepts responsibility for the adequacy or accuracy of this release.

EIN Presswire does not exercise editorial control over third-party content provided, uploaded, published, or distributed by users of EIN Presswire. We are a distributor, not a publisher, of 3rd party content. Such content may contain the views, opinions, statements, offers, and other material of the respective users, suppliers, participants, or authors.