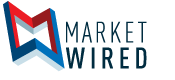 "New to the Street" Broadcasting on Fox Business Network January 22, 2017 @ 1:30 PM ET / 10:30AM PT Featuring XFit Brands, Inc. (XFIT)
More "New To The Street" TV to feature Vystar Corp. (VYST) and Accurexa, Inc. (ACXA), February 2017
/EINPresswire.com/ -- NEW YORK, NY--(Marketwired - January 20, 2017) - "New to the Street" TV announces the airing this Sunday, January 22, 2017, at 1:30 ET/10:30 PT on Fox Business Network featuring XFit Brands, Inc. (OTCQB: XFTB)
"New To The Street" TV's host Ken Evseroff, in a 30-minute in-depth interview, learns about XFit Brands, Inc. at the Company's Lake Forest, California operation center. Evseroff speaks to the XFTB executives, getting the exciting insight on XFTB's sports and fitness product innovations.
XFit Brands Inc.'s principal business activity is the design, development, and worldwide marketing and selling of functional equipment, training gear, apparel, and accessories for the sports market and fitness industry.
The Company provides a full portfolio of products and services spanning Mixed Martial Arts and other high and low impact fitness regimes and owns the trademarks Throwdown®, EnviroTurf®, GlideBoxx®, and Transformations.
Products sold to gyms, fitness facilities, universities, first responders and directly to consumers on its website and through third party catalogs through a mix of independent distributors and licensees, https://xfitbrands.com/.
Ken Evseroff, host "New To The Street," states, "After interviewing Xfit Brands' CEO Dave Vautrin, my eyes opened widely to XFIT's fantastic, exciting, and unbelievable products in the sport and fitness sectors."
"New To The Street " TV exposure should provide XFIT the opportunity to highlight XFit Brands, Inc's. sports surfaces, functional fitness products, Mixed Martial Arts and other impact sports equipment sold at retail and fitness outlets worldwide.
Nationwide, FOX Business Network TV channel reaches over 80 Million homes.
Forthcoming Shows February 2017
"New To The Street" intends to air two additional 30-minute shows each on Vystar Corp. (OTC PINK: VYST) and Accurexa, Inc. (OTCQB: ACXA). Air time and dates on these corporations will be in the forthcoming announcement(s) next month, February 2017.
About FMW Media Works Corp. ("New To The Street")
FMW Media Works Corp. is a leading provider of business profiles and special corporate programming. FMW Media Works produces "New To The Street" which paves the way to the latest financial issues, offering a blend of business and financial services news reporting and in-depth interviews relating to new products, economic analysis, and public company profiles. "New To The Street" airs as paid TV programming and airs in the United States reaching potentially 100 million homes, in Canada reaching potentially more than 5.3 million homes and viewed on other select International stations. Visit www.NewToTheStreet.com.
Forward-Looking Statements Disclaimer:
This press release contains forward-looking statements within the meaning of Section 27A of the Securities Act of 1933, as amended, and Section 21E of the Securities Exchange Act of 1934, as amended. In some cases, you can identify forward-looking statements by the following words: "anticipate," "believe," "continue," "could," "estimate," "expect," "intend," "may," "ongoing," "plan," "potential," "predict," "project," "should," "will," "would," or the negative of these terms or other comparable terminology, although not all forward-looking statements contain these words. Forward-looking statements based on information available at the time the statements are made and involve known and unknown risks, uncertainty and other factors that may cause our results, levels of activity, performance or achievements to be materially different from the information expressed or implied by the forward-looking statements in this press release

EIN Presswire does not exercise editorial control over third-party content provided, uploaded, published, or distributed by users of EIN Presswire. We are a distributor, not a publisher, of 3rd party content. Such content may contain the views, opinions, statements, offers, and other material of the respective users, suppliers, participants, or authors.