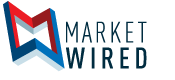 New Year, Second Chance: 5miles Debuts 'Give Things a Second Chance' Ad Campaign, Contest
/EINPresswire.com/ -- DALLAS, TX--(Marketwired - Jan 20, 2017) -
Dallas-based mobile marketplace debuts video ad campaign with transformation contest
Month-long contest invites North Texans to transform used items into something new
DIYers can share before-and-after photos via social media for a chance to win a cash prize
5miles, one of the leading mobile marketplaces in the U.S., is starting the new year with a brand-new digital ad campaign about giving unused items a second chance. The series of live-action and animated video spots takes viewers through different scenarios of used or neglected items, both large and small, that buyers repurpose in new and creative ways.
A spin on the old adage, "One man's trash is another man's treasure," the campaign entitled, 'Give Things a Second Chance,' will debut first in Dallas-Fort Worth. Kicking it off is a social media contest inviting North Texans to share photos of their own DIY projects with 5miles on Facebook (#secondchancecontest).
"Our marketplace is full of crafty projects, where people have taken old, unused items and transformed them into something new and beautiful," Ruben Avendaño, 5miles' Marketing Manager, said. "This is a chance for 5miles users to showcase their creativity and, in turn, for us to recognize them as well as spotlight cool items they may have listed for sale on 5miles." 
For the Second Chance transformation contest, which will accept submissions through Feb. 26, entrants must post original materials on social media platforms in accordance to 5miles' rules: bit.ly/secondchancecontest. At the contest's conclusion, 5miles will select one winner to receive a grand prize of $300 that can be spent on the marketplace. No purchase is necessary to enter the contest.
One of the most-downloaded shopping apps for Android and iOS devices, 5miles has grown into a community of 10 million users all across the U.S. The app is the first of its kind to offer a full-category, hyper-local marketplace experience, offering easy access to secondhand goods as well as services, housing, and jobs: real listings from real people in real time -- all within five miles.
For more information about 5miles, visit 5milesapp.com. For contest rules and other details, visit bit.ly/secondchancecontest.
About 5miles
5miles is a free, hyper-local mobile marketplace, one of the fastest-growing shopping apps in the United States. It is the first app of its kind to include local deals and events, and services, housing and jobs, in addition to listings for original and second-hand items. Launched in 2015, the app has set itself apart with an easy-to-use mobile interface, identity verification capability (for added safety and security), and a truly local curation of offerings. In two years of operation, 5miles has enabled users to buy and sell $4+ billion in goods and services. Ranked a top 10 shopping app for Android users, 5miles also has a growing iOS adoption rate. Learn more at 5milesapp.com. 
App Store: m.onelink.me/5fc10133
Google Play: m.onelink.me/674211f2
Media Contact:
Mark Brinkerhoff
Phone: (817) 681-5739
Email: Email Contact

EIN Presswire does not exercise editorial control over third-party content provided, uploaded, published, or distributed by users of EIN Presswire. We are a distributor, not a publisher, of 3rd party content. Such content may contain the views, opinions, statements, offers, and other material of the respective users, suppliers, participants, or authors.