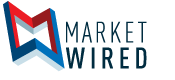 Tethys Petroleum Press Release: New Director Appointment
/EINPresswire.com/ -- GRAND CAYMAN, CAYMAN ISLANDS--(Marketwired - Jan 20, 2017) - Tethys Petroleum Limited (TSX:TPL)(LSE:TPL) ("Tethys" or the "Company") is pleased to announce the appointment of Medgat Kumar to the Board of Directors of the Company effective today.
Medgat Kumar is the owner and Director of Petro Impex Trade LLP. Petro Impex Trade LLP is a Kazakhstan based company whose primary activities are trading of crude oil and petroleum products, oil refining and terminals businesses.
About Tethys
Tethys is focused on oil and gas exploration and production activities in Central Asia and the Caspian Region. This highly prolific oil and gas area is rapidly developing and Tethys believes that significant potential exists in both exploration and in discovered deposits.

EIN Presswire does not exercise editorial control over third-party content provided, uploaded, published, or distributed by users of EIN Presswire. We are a distributor, not a publisher, of 3rd party content. Such content may contain the views, opinions, statements, offers, and other material of the respective users, suppliers, participants, or authors.