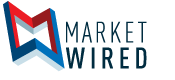 CD2 Learning Selected as Top 20 Authoring Tools Company by TrainingIndustry.com
Recognized for Excellence in Leadership, Innovation, Authoring Platform and Delivery, and Competitive Differentiation
CD2 Learning named Top 20 Authoring Tool Company by TrainingIndustry.com
Click here for high-resolution version
/EINPresswire.com/ -- OVERLAND PARK, KS--(Marketwired - January 20, 2017) - CD2 Learning, a learning and development platform with LMS, CMS, built-in content authoring tools, gamification and social collaboration capabilities has been selected as one of the 2016 "Top 20 Authoring Tools Companies" by TrainingIndustry.com.
"We're thrilled to be recognized by TrainingIndustry.com as a Top 20 Authoring Tools Company for the second year in a row, said Becky Sterling, President of CD2 Learning. At CD2, we design solutions to meet the industry's needs or pain points. Our platform is a single solution that combines content authoring and management with learning management. No matter how geographically dispersed, members can collaboratively curate content using our award-winning suite of built-in tools. The tools allow you to author micro bursts of learning, upload images, video, documents, text, create assessments and simulations, social media & more."
Users can easily format the content for delivery by selecting from a library of styled and themed templates that are mobile responsive. Sterling explains, "Since each content item can be meta tagged, you can easily repurpose and reuse content by adding it to another template. You'll make the most efficient use of your content assets in a library that is co-located with the delivery system -- making changes once and publishing everywhere!" By not limiting access, CD2 allows you to scale development, reduce duplication of human capital, maintain standards, share professional resources, and protect your intellectual property.
Training Industry continuously monitors the training marketplace looking for the best providers of authoring tools. This sixth annual list is designed to help buy-side organizations in their searches for the right training partners. Selection was based on the following criteria:
Leadership and innovation
Features and capabilities of the Authoring Tools
Company size and growth potential
Company focus on the authoring platforms
Strength and number of clients/users
Geographic reach
View the 2017 Top Authoring Tools Companies: http://bit.ly/2igIKZd
About CD2 Learning
CD2 Learning is a complete learning and development platform for today's learner. Nothing to integrate; built-in authoring tools, gamification, social collaboration, content management, tracking, storage, versioning, reporting -- accessible anywhere on any device. www.cd2learning.com
About Training Industry, Inc.
TrainingIndustry.com spotlights the latest news, articles, case studies and best practices within the training industry, and publishes annual Top 20 and Watch List reports covering many sectors of interest to the corporate training function. Our focus is on helping dedicated businesses and training professionals get the information, insight and tools needed to more effectively manage the business of learning.
Image Available: http://www.marketwire.com/library/MwGo/2017/1/20/11G127969/Images/2017_Badge_Authoring_Tools-375f15efb759a51dbc558fe097f74487.jpg