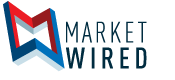 Oveedia renews partnership with Leonardo Worldwide
/EINPresswire.com/ -- LAS VEGAS, NV--(Marketwired - Jan 20, 2017) - Pure Hospitality Solutions, Inc. (OTC PINK: PNOW), parent Company of the Central American-Caribbean Online Travel Agency (OTA) Oveedia, announced today that the Company has renewed their partnership with Leonardo Worldwide, the travel industry's most trusted and extensive visual media syndication network in the world.
"This news, while not surprising to us, demonstrates our continued commitment to maintain an operational booking platform, while we prepare for the ultimate launch of Oveedia's next iteration, meant to focus solely on the Central American-Caribbean region of the world," stated Melvin Pereira, President and CEO of Pure Hospitality Solutions, Inc. "With an extensive client list, including TripAdvisor and Travelocity to name a few, Leonardo's database of over 1.5 million visual media files makes the company the most trusted provider of media content to the tourism industry. The relationship with Leonardo is not cheap, and considering we deliberately do not focus marketing dollars in the U.S., the relationship is not yet profitable. However, being aligned with such a company remains crucial to ensure an overall success within the OTA marketplace."
Management suggests, while impressive that a 'small' company like Oveedia can afford to work with an industry leader like Leonardo, "they are only one piece of the puzzle," continued Pereira.
"We also continue to be well-aligned with industry-leader Sabre, which adds more than 125,000 hotels, 400 airlines, 16 cruise lines and 25 car rental agencies to our platform. For clarity, at this moment, although we have the ability to book all of these services with just a 'flick of the switch,' we remain focused primarily on hotels. Whereby, even when we release the next iteration, nearly all of our focus will be on exclusively featured hotels."
Pereira concluded, "The bottom line is, 2017 is lining-up to be a very good year for Pure Hospitality Solutions. Whether it's by continuing and expanding our partnerships with current vendors, such as Sabre and Leonardo, or, by beginning new partnerships with some very special companies, we are extremely excited for what this year has to offer for our shareholders!"
For more information about Oveedia, please visit www.Oveedia.com.
About Pure Hospitality Solutions, Inc.
PURE provides proprietary technology, marketing solutions and branding services to hotel operators and condominium owners. The Company's vision is to build competitive operations in the areas of (i) online marketing and hotel internet booking engine services, (ii) hotel branding and, (iii) own, operate and in some instances develop, boutique hotels under the new, "by PURE" brand. PURE is the creator of Oveedia, the Central American-Caribbean online travel hub.
Related Links:
Safe Harbor Statements in this news release that are not historical facts, including statements about plans and expectations regarding products and opportunities, demand and acceptance of new or existing products, capital resources and future financial results are forward-looking. Forward-looking statements involve risks and uncertainties which may cause the Company's actual results in future periods to differ materially from those expressed. These uncertainties and risks include changing consumer preferences, lack of success of new products, loss of the Company's customers, competition and other factors discussed from time to time in the Company's filings with the Securities and Exchange Commission.
Team PURE
IR Div.
(800) 889-9509