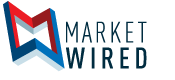 Benton Provides Update on Bedivere Gold Project
/EINPresswire.com/ -- THUNDER BAY, ONTARIO--(Marketwired - Jan 20, 2017) - Benton Resources Inc. (TSX VENTURE:BEX) ("Benton" or "the Company") is pleased to provide an update on the Company's progress on its Bedivere Lake gold project located 130km west of Thunder Bay, Ontario.
The Company has now received all required permits for exploration work that would include line cutting, geophysics, prospecting, geological mapping, trenching and diamond drilling. In December 2016, the Company completed a detailed airborne magnetic survey totaling 458 line-kilometres that appears to delineate the northeast oriented gold-bearing structure that hosts the original gold discovery (Traxxin Zone) where select grab samples collected by the property vendors returned gold grades ranging from trace to 1281gpt Au (41 ounces), some of which contain impressive visible gold (see Company website for photos). To-date limited prospecting, soil sampling, mapping, and the airborne geophysical survey has provided evidence of sporadic gold mineralization along the favorable main structure over a strike length of approximately 7km.
The mineralized structure has undergone virtually no historical exploration and current efforts include establishing a winter cut grid, as well as further prospecting and soil sampling. Results received from the earliest soil samples collected range from trace to 2160ppb gold located 150m south west along the structure from the original high grade showing located near the shoreline of Bedivere Lake and anomalous values up to 74 ppb gold situated on the projected structure more than 5km further to the south west. Recent follow-up prospecting along strike of the 74ppb gold-in-soil anomaly uncovered an iron-carbonate rich shear zone with quartz stingers containing pyrite and chalcopyrite. The mineralization, extent of the structure and gold-in-soil anomalies combined with nearby high gold values in lake sediment anomalies (0 to 27ppb Au obtained by the Ontario government -Dyer, R.D. 1999. Lake Sediment and Water Geochemical Data from the Atikokan-Lumby Lake Area; Northwestern Ontario. Ontario Geological Survey, Miscellaneous Release - Data 43) provides compelling evidence that the area is highly prospective for potential gold discoveries.
In addition, recent follow-up to an airborne magnetic anomaly uncovered mineralized mafic to ultramafic rocks that may be prospective for copper-nickel-PGE (Platinum Group Elements) mineralization and further investigation is needed on this and other airborne magnetic anomalies. Trail creation, prospecting and soil sampling will continue throughout the winter.
Stephen Stares, Benton President and CEO stated "We continue to be very encouraged by our ongoing exploration results at the Bedivere project. In our past experience working with Noranda Exploration Ltd., discoveries both at the Sugar Zone owned now by Harte Gold and the producing Eagle River mine, now owned by Wesdome were found in underexplored areas associated with major structures and favorable geology. These opportunities are extremely rare especially with areas containing new high grade gold discoveries in multiple locations and good access and infrastructure. We are very excited to continue to advance this underexplored structure over the next year."
Benton would like to announce that it is exhibiting at the upcoming Vancouver Resource Investment Conference on January 22nd and 23rd and investors are invited to visit us at booth number 810. The Company will also be displaying the advanced Cape Ray gold project at the Newfoundland Government Pavilion located in booths numbers 506, 508, 510, 407, 409 and 411 at the Round-Up convention on January 23rd through 26th.
About Benton Resources Inc. (TSX VENTURE:BEX)
Benton Resources Inc is a well-funded Canadian-based junior with a diversified property portfolio in Gold-Silver, Nickel, Copper, and Platinum group elements.
Benton's flagship project is the Cape Ray gold deposits located on the west coast of NL under option to Nordmin Engineering Ltd. ("Nordmin"). Nordmin is earning up to a 50% interest in 4 of the 6 deposits (see Benton PR January 20, 2015) owned by Benton by completing various work programs and project milestones as well as carrying Benton to a full feasibility study and arranging 50% of project financing to production. In March 2016, the companies released the results of a positive preliminary economic assessment ("PEA") for their Cape Ray Gold Project (see PR March 07, 2016). The results of the PEA include a pre-tax net present value ("NPV") at a 7% discount rate of $48.4 million with a pre-tax internal rate of return ("IRR") of 29% and a post-tax NPV at a 7% discount rate of $32.6 million with a post-tax IRR of 24%. The reader should be cautioned that the PEA is preliminary in nature. It contains inferred mineral resources that are considered too speculative to have the economic considerations applied to them that would enable them to be categorized as mineral reserves.
Clinton Barr (P.Geo.), V.P. Exploration for Benton Resources Inc., is the qualified person responsible for this release and has prepared, supervised and approved the preparation of the scientific and technical disclosure contained within the release.
On behalf of the Board of Directors of Benton Resources Inc.,
Stephen Stares, President
THE TSX VENTURE EXCHANGE HAS NOT REVIEWED AND DOES NOT ACCEPT RESPONSIBILITY FOR THE ADEQUACY OR ACCURACY OF THIS RELEASE.
The information contained herein contains "forward-looking statements" within the meaning of applicable securities legislation. Forward-looking statements relate to information that is based on assumptions of management, forecasts of future results, and estimates of amounts not yet determinable. Any statements that express predictions, expectations, beliefs, plans, projections, objectives, assumptions or future events or performance are not statements of historical fact and may be "forward-looking statements."
Forward-looking statements are subject to a variety of risks and uncertainties which could cause actual events or results to differ from those reflected in the forward-looking statements, including, without limitation: risks related to failure to obtain adequate financing on a timely basis and on acceptable terms; risks related to the outcome of legal proceedings; political and regulatory risks associated with mining and exploration; risks related to the maintenance of stock exchange listings; risks related to environmental regulation and liability; the potential for delays in exploration or development activities or the completion of feasibility studies; the uncertainty of profitability; risks and uncertainties relating to the interpretation of drill results, the geology, grade and continuity of mineral deposits; risks related to the inherent uncertainty of production and cost estimates and the potential for unexpected costs and expenses; results of prefeasibility and feasibility studies, and the possibility that future exploration, development or mining results will not be consistent with the Company's expectations; risks related to gold price and other commodity price fluctuations; and other risks and uncertainties related to the Company's prospects, properties and business detailed elsewhere in the Company's disclosure record. Should one or more of these risks and uncertainties materialize, or should underlying assumptions prove incorrect, actual results may vary materially from those described in forward-looking statements. Investors are cautioned against attributing undue certainty to forward-looking statements. These forward looking statements are made as of the date hereof and the Company does not assume any obligation to update or revise them to reflect new events or circumstances. Actual events or results could differ materially from the Company's expectations or projections.
Benton Resources Inc.
Stephen Stares
684 Squier Street, Thunder Bay, ON P7B 4A8
(807)475-7474
(807)475-7200
www.bentonresources.ca


EIN Presswire does not exercise editorial control over third-party content provided, uploaded, published, or distributed by users of EIN Presswire. We are a distributor, not a publisher, of 3rd party content. Such content may contain the views, opinions, statements, offers, and other material of the respective users, suppliers, participants, or authors.