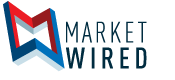 Anterra Announces Extension of CCAA Protection Until April 14, 2017
/EINPresswire.com/ -- CALGARY, ALBERTA--(Marketwired - Jan 19, 2017) - Anterra Energy Inc. ("Anterra" or the "Company") (TSX VENTURE:AE.A) announces that the Court of Queen's Bench of Alberta, Judicial Centre of Calgary (the "Court") has granted an extension until April 14, 2017 of the stay of proceedings granted in the Initial Order dated May 6, 2016 pursuant to which Anterra was granted creditor protection under the Companies' Creditors Arrangement Act (Canada) (the "CCAA"). The extension was supported by PricewaterhouseCoopers Inc., the Court-appointed Monitor of Anterra's CCAA process.
Reader Advisories
Neither the TSX Venture Exchange nor its Regulation Services Provider (as that term is defined in the policies of the TSX Venture Exchange) accepts responsibility for the adequacy or accuracy of this News Release.
Dr. Gang Fang
Chairman and Chief Executive Officer
Telephone: (403) 215-2383
Facsimile: (403) 261-6601
E-mail: fangg@anterraenergy.com
Norm Knecht CA
Vice President Finance and CFO
Telephone: (403) 215-3286
Facsimile: (403) 261-6601
E-mail: norm.knecht@anterraenergy.com


EIN Presswire does not exercise editorial control over third-party content provided, uploaded, published, or distributed by users of EIN Presswire. We are a distributor, not a publisher, of 3rd party content. Such content may contain the views, opinions, statements, offers, and other material of the respective users, suppliers, participants, or authors.