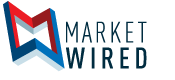 IntelGenx Grants Stock Options
/EINPresswire.com/ -- SAINT-LAURENT, CANADA--(Marketwired - Jan 19, 2017) - IntelGenx Technologies Corp. ("IntelGenx", or the "Company") (TSX VENTURE:IGX)(OTCQX:IGXT) announced today that the Company's board of directors granted options to acquire a total of 300,000 common shares under the 2016 Stock Option Plan.
Of the total stock options granted, 50,000 were granted to each of the following non-employee directors Bernard Boudreau, John Marinucci, Ian Troup, Bernd Melchers, Clemens Mayr and Mark Nawacki. The options were granted as part of the annual compensation for non-employee directors. The options have an exercise price of US$0.89 (CAD$1.16), vest immediately, and expire on January 17, 2027.
About IntelGenx:
IntelGenx is a leading oral drug delivery company primarily focused on the development and manufacturing of innovative pharmaceutical oral films based on its proprietary VersaFilm™ technology platform. Established in 2003, the Montreal-based company is listed on the TSX-V and OTC-QX.
IntelGenx highly skilled team provides comprehensive pharmaceuticals services to pharmaceutical partners, including R&D, analytical method development, clinical monitoring, IP and regulatory services. IntelGenx state-of-the-art manufacturing facility, established for the VersaFilm™ technology platform, supports lab-scale to pilot and commercial-scale production, offering full service capabilities to our clients. More information is available about the company at: www.intelgenx.com.
Each of the TSX Venture Exchange and OTCQX has neither approved nor disapproved the contents of this press release.
Source: IntelGenx Technologies Corp.

EIN Presswire does not exercise editorial control over third-party content provided, uploaded, published, or distributed by users of EIN Presswire. We are a distributor, not a publisher, of 3rd party content. Such content may contain the views, opinions, statements, offers, and other material of the respective users, suppliers, participants, or authors.