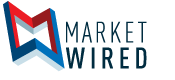 Aeromexico Announces Seoul, South Korea as Its New Destination in Asia
Starting May 27, 2017 the airline will operate four weekly flights between Mexico and Seoul; Seoul will become the third destination Aeromexico serves in Asia, along with Tokyo and Shanghai; The carrier will operate the route with its Boeing 787 Dreamliner, considered one of the most modern commercial aircraft in the world; Mexican Secretary of Tourism (SECTUR), Enrique de la Madrid, acknowledges Seoul, South Korea as a key destination of interest for Aeromexico
/EINPresswire.com/ -- MEXICO CITY, MEXICO--(Marketwired - January 19, 2017) - Aeromexico, Mexico's global airline, announced the beginning of new service with four weekly flights between Mexico City and Seoul, South Korea starting on May 27, 2017. This new service is in line with the carrier's international expansion plans for 2017.
The route will be operated with Aeromexico's Boeing 787 Dreamliner aircraft which has a capacity of 243 passengers, including 32 in Clase Premier, Aeromexico's Business Class Cabin. The 787 Dreamliner is considered one of the most modern commercial aircraft in the skies, featuring extra legroom between seats and bigger overhead bins for carry-on bags, larger push-button dimmable windows, and Sky Interiors LED lighting.
Flight schedules on the new route will be as follows:
     Mexico City - Seoul**
 
 
 
 
 
MEX-MTY

 
9:33 p.m.

 
11:23 p.m.

 
Monday, Wednesday, Friday, and Saturday

 
AM 090
 
MTY-ICN
 
01:03 a.m.
 
06:00 a.m. (+1)
 
Tuesday, Thursday, Saturday, and Sunday
 
 
 
 
 
 
 
 
 
 
 
 
 
    Seoul - Mexico City*
 
 
 
AM 091
 
ICN-MEX
 
12:25 p.m.
 
12:51 p.m.
 
Monday, Wednesday, Friday, and Sunday
 
 
 
 
 
 
 
 
 
 
 
*Times are published in local time and are subject to changes without notice
**Via Monterrey
Aeromexico's Chief Revenue Officer Anko van der Werff said, "Aeromexico is proud to add Seoul to its route network as its third destination in Asia, as it maintains its position as the only airline in Latin America offering direct flights to that continent."
Mexico is South Korea's top trading partner in Latin America, according to its trade balance, while South Korea is Mexico's sixth-largest trading partner with many Korean companies doing business in Mexico, such as Daewoo, Kwang Dong, KIA Motors, Kwangjin, LG, POSCO, and Samsung. "This new flight will benefit both business and leisure customers alike," added the Aeromexico executive.
Enrique de la Madrid Cordero, Mexican Secretary of Tourism, emphasized the importance of air connectivity to increase the flow of international tourists to the country. "Aerial connectivity has a positive impact on tourism flows and is a fundamental axis to maintaining our competitive position in the world and to stimulate greater economic growth for the benefit of those who depend on this for their livelihoods."
"In this sense, SECTUR supports Aeromexico's vision for the operation of a new destination in Asia, South Korea, via the route Mexico City - Seoul. The Asian market is of paramount importance in our market diversification strategy. In the last four years we managed to double the transport of Asian visitors and we are sure that with this flight we will amplify these results."
With this new service, Aeromexico not only strengthens its international connectivity network, but also its presence in Asia. Further reinforcing and confirming its commitment to offer customers more options with enhanced connectivity to 45 cities in Mexico, 18 in the United States, 15 in Latin America, four in Canada, four in Europe, and three in Asia.
About Grupo Aeromexico
Grupo Aeromexico, S.A.B. de C.V. is a holding company whose subsidiaries provide commercial aviation services, and promote passenger loyalty programs in Mexico. Aeromexico, Mexico's global airline, operates more than 600 daily flights from its main hub in Terminal 2 at the Mexico City International Airport. Its route network spans more than 80 cities on three continents including 45 in Mexico, 18 in the United States, 15 in Latin America, four in Europe, four in Canada, and two in Asia.
Grupo Aeromexico's fleet of close to 130 aircraft includes Boeing 787, 777, and 737 jet airliners and next generation Embraer 190, 175, 170, and 145 models. In 2012, the airline announced the most significant investment strategy in aviation history in Mexico, to purchase 100 Boeing aircraft including 90 MAX 737 airliners and ten 787-9 Dreamliners.
As a founding member of the SkyTeam global alliance, Aeromexico offers customers more than 1,000 destinations in 177 countries served by its top 20 airline partners rewarding passengers with benefits including access to 672 premium airport lounges around the world. Aeromexico also offers travel options with its codeshare partners Delta Air Lines, Alaska Airlines, Avianca, Copa Airlines, and WestJet with extensive connectivity in countries like the United States, Brazil, Canada, Chile, Colombia and Peru. www.aeromexico.com and www.skyteam.com
Contact information (Only media-related requests:)
Alejandro Bosquez
abosquez@aeromexico.com
+011 52 9132 4604 (Mexico)

EIN Presswire does not exercise editorial control over third-party content provided, uploaded, published, or distributed by users of EIN Presswire. We are a distributor, not a publisher, of 3rd party content. Such content may contain the views, opinions, statements, offers, and other material of the respective users, suppliers, participants, or authors.