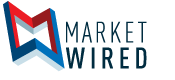 DOL to issue RFP for Contractor to Operate the Northlands Job Corps Center
/EINPresswire.com/ -- VERGENNES, VT--(Marketwired - January 19, 2017) - The Department of Labor (DOL), Employment Training Administration, announced on Thursday, January 19 plans to issue an RFP for the continued operation of the Northlands Job Corps Center, in Vergennes, Vermont.
Job Corps is a national residential and non-residential training and employment program, and outreach/admissions and career transition services that the DOL operates to address barriers to employment that disadvantaged youth, ages 16-24 years, face.
The DOL intends to issue a contract with a two-year base period (December 1, 2017 through November 30, 2019) plus three one-year renewal options. The contractor who receives the contract will provide center operations, outreach/admissions, career transition services, career technical training, counseling/residential living programs, and provide the following support services:
Health services
Student records processing
Behavior management system
Clothing issuances
Mail and legal services
The contractor who receives the contract also must provide overall center management and administration, including:
Contract and personnel management
Staff training
Financial management
Procurement and property management
Facility operations and maintenance
Security and safety services
Community relations
Public information
The Outreach and Admissions contract goals for recruitment anticipate the enrollment of 130 applicants, and the Career Transitional Services contract goals anticipate providing services to 185 graduates and 108 former enrollees.
The Northlands Job Corps Center property includes approximately 16 acres of land, which consists of 24 buildings. The average capacity for the center is 220 youth, of which 208 are residential (133 males and 75 females) and 12 non-residential (4 males and 8 females).
The DOL intends to issue the RFP by no later than February 6, 2017, and requires all interested and capable contractors to respond to the RFP by no later than April 5, 2017 at 12 p.m. EST. The RFP will include point-of-contact information and information about a site visit.
To receive the contract contractors must be registered with the System for Award Management (SAM) database, and have as part of the Registration all current Representations and Certifications.
US Federal Contractor Registration, the world's largest third-party government registration firm, completes the required Registrations on behalf of its clients. It also makes available information about opportunities like this, as well as training on how to locate, research, and respond to opportunities.
For more information, to get started with a SAM registration, or to learn more about how US Federal Contractor Registration can help your business succeed, call 877-252-2700, ext. 1.
We also make available for our clients and for contracting officers our proprietary Advanced Federal Procurement Data Search (AFPDS). Our Advanced Federal Procurement Data Search (AFPDS) gives you in one place instant bid notifications, bid proposal prospecting, and information about government procurement officers. We make this search tool available to clients, as part of our commitment to helping each and every USFCR client succeed and thrive as a government contractor.
For contracting officers, the AFPDS gives them in one place access to a database of available contractors and also a place to post information about opportunities. Contracting officers get free access to AFPDS. We also provide interested contracting officers a list of contractors who may be able to provide a service and/or product that they need.
To learn more about our AFPDS, call 877-252-2700, ext. 1.
US Federal Contractor Registration
William Henderson
Marketing Manager
877-252-2700, ext. 750

EIN Presswire does not exercise editorial control over third-party content provided, uploaded, published, or distributed by users of EIN Presswire. We are a distributor, not a publisher, of 3rd party content. Such content may contain the views, opinions, statements, offers, and other material of the respective users, suppliers, participants, or authors.