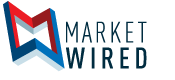 REMINDER/Media Advisory: Smoking Cessation Experts Coming to Ottawa
/EINPresswire.com/ -- OTTAWA, ONTARIO--(Marketwired - Jan 19, 2017) - Tobacco is Canada's leading cause of preventable disease, disability and death. National and international authorities will be gathering in Ottawa during the 9th Annual Ottawa Conference on Smoking Cessation, Canada's premiere event on this pressing public health issue.
Experts will share and discuss the latest concepts in clinical tobacco treatment, program development, and smoking cessation research, including the use of e-cigarettes, resistant physicians, new cigarette packaging and policy regulations, smoking cessation in vulnerable populations such as indigenous communities, and women and young adult smokers.
WHAT: The 9th Annual Ottawa Conference on Smoking Cessation
DATE: January 20 and 21, 2017
PLACE: Westin Hotel, 11 Colonel By Drive, Ottawa, ON, K1N 9H4
Watch this video invitation from Dr. Andrew Pipe, world-renowned expert on smoking cessation, and Head of the Division of Prevention and Rehabilitation at the University of Ottawa Heart Institute.
Twitter: @HeartInstitute
#OMSC2017
Media:
Judith Lachance, Promotion and Communication Officer
University of Ottawa Heart Institute
613-798-5555 (17793)
613-806-0188 (cell)
jlachance@ottawaheart.ca


EIN Presswire does not exercise editorial control over third-party content provided, uploaded, published, or distributed by users of EIN Presswire. We are a distributor, not a publisher, of 3rd party content. Such content may contain the views, opinions, statements, offers, and other material of the respective users, suppliers, participants, or authors.