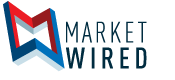 New Phocuswright Data Shows One in Three U.S. Rentals Now in Urban Destinations
Phocuswright Chart: The Two Threads of Private Accommodation
Click here for high-resolution version
Phocuswright Chart: Urban Rentals' Share of the Total Rental Market (US$B), 2008-2018
Click here for high-resolution version
/EINPresswire.com/ -- NEW YORK, NY--(Marketwired - January 19, 2017) - Over the past decade, private accommodation has undergone a period of unprecedented innovation and change. Not long ago, rentals were synonymous with week-long vacations to beach or mountain destinations. Traditional vacation rental was considered an alternative accommodation option, used by a small minority of travelers, and the segment lagged the broader travel industry in technology adoption and online distribution. A new report by travel industry research authority Phocuswright reveals market sizing, consumer trends, booking habits, and management options for the private accommodations sector in the U.S.
In just a few years, a new segment of private accommodation has emerged. Phocuswright's A Market Transformed: Private Accommodation in the U.S. maps this new generation of rentals. New-gen rentals have added to, rather than replaced, traditional vacation rentals, and are also increasingly competing with hotels. More than one in three rental stays are now in urban destinations, up dramatically from 13% in 2012. Urban stays tend to be shorter with lower average daily rates, so their share of rental revenue is lower, but it is significant and growing. City rentals accounted for 18% of total rental revenue in 2015, and this will rise to nearly one quarter of the U.S. private accommodation market as rentals take more demand away from hotels.
The Rise of New-Gen Rentals
There are now two clear segments of private accommodation with distinct characteristics. Conventional vacation rentals continue to feature second homes in beach and mountain destinations and often attract older travelers, families or larger groups for longer, more expensive vacations. Owners of these properties are more likely to use a property manager, and travelers typically book directly with the property manager or on a home rental site such as HomeAway or VRBO.
In contrast, "new-gen" rentals are dominated by short, less expensive trips to urban destinations, with a younger demographic of travelers more interested in culture and personal enrichment. Rentals are often primary residences or even shared spaces, and as a result hosts are more likely to engage with their guests, adding a social element that some travelers embrace. Airbnb, which single-handedly expanded the definition of private accommodation to include primary residences, is a key booking channel for this new generation of rentals, along with OTAs.
As Airbnb continues to push into traditional rental markets, however, the lines between traditional and "new-gen" rentals will likely begin to blur. Phocuswright's A Market Transformed: Private Accommodation in the U.S. provides an unparalleled, in-depth analysis of the U.S. private accommodation marketplace, including the following:
Market sizing and distribution channel analysis with projections through 2018, including rental revenue, rental traveler population, total trip volume and supply
Extensive analysis across key rental segments: urban and non-urban, rental-by-owner and professionally managed
The competitive impact on hotels, including the rental market overlap, traveler perceptions of rentals vs. hotels, and why and when they choose rentals vs. hotels
A close look at the U.S. rental traveler based on an expanded survey of more than 1,200 U.S. rental travelers: what they want, how they choose, shop and book, which rental sites they use, and much more
Homeowner and host insights based on a survey of more than 800 rental homeowners and hosts, including who they are, why they rent, and what they want
Comprehensive analysis of the property management landscape, including market sizing and population analysis, use of technology, distribution trends, and key challenges faced
Phocuswright's A Market Transformed: Private Accommodation in the U.S. provides a detailed look at how this dynamic segment has evolved and where it's headed in the years to come.
ABOUT PHOCUSWRIGHT INC. (www.phocuswright.com)
Phocuswright is the travel industry research authority on how travelers, suppliers and intermediaries connect. Independent, rigorous and unbiased, Phocuswright fosters smart strategic planning, tactical decision-making and organizational effectiveness.
Phocuswright delivers qualitative and quantitative research on the evolving dynamics that influence travel, tourism and hospitality distribution. Our marketplace intelligence is the industry standard for segmentation, sizing, forecasting, trends, analysis and consumer travel planning behavior. Every day around the world, senior executives, marketers, strategists and research professionals from all segments of the industry value chain use Phocuswright research for competitive advantage.
To complement its primary research in North and Latin America, Europe and Asia, Phocuswright produces several high-profile conferences in the United States and Europe, and partners with conferences in China, Singapore and the United Arab Emirates. Industry leaders and company analysts bring this intelligence to life by debating issues, sharing ideas and defining the ever-evolving reality of travel commerce.
The company is headquartered in the United States with Asia Pacific operations based in India and local analysts on five continents.
Phocuswright is a wholly-owned subsidiary of Northstar Travel Media, LLC.
ABOUT NORTHSTAR TRAVEL GROUP (www.northstartravelgroup.com)
Northstar Travel Group is the leading provider of business-to-business news, information, data, transactions and custom content solutions for the travel, meetings and hospitality industries. Brands under the Northstar umbrella include Travel Weekly, Travel Weekly China, Travel Weekly Asia, TravelAge West, Business Travel News, Phocuswright, Meetings & Conventions, M&C China, Web in Travel and Inntopia. Northstar is the industry leader in marketing solutions, custom content communications, content licensing and database management serving the travel and meetings industries. The company produces more than 52 face-to-face events, taking place in North and South America, Europe, Asia and the Middle East. Northstar is based in Secaucus, NJ, and is a portfolio company of Wasserstein & Co. www.northstartravelgroup.com
ABOUT WASSERSTEIN PARTNERS IV (www.wasserco.com)
Wasserstein Partners IV is a mid-market buyout fund managed by WP Capital Management, the private equity investment company formerly associated with Wasserstein Perella Group and Wasserstein & Co. The firm manages capital on behalf of institutional and individual investors. Its investment activities are focused on the media and communications, consumer products and water and industrial sectors. WP Capital's investment team has completed 27 platform acquisitions and 49 add-on acquisitions over a 23-year period. WP Capital is located in New York.
Image Available: http://www.marketwire.com/library/MwGo/2017/1/19/11G127879/Images/Phocuswright-UrbanRentalShareOfTotalMarket-336fc338f41b858b8afb3d22de36f937.jpg
Image Available: http://www.marketwire.com/library/MwGo/2017/1/19/11G127879/Images/Phocuswright-TwoThreadsOfPrivateAccommodation-1f4a1ade0745a27f92b84e5e86637bc0.jpg


EIN Presswire does not exercise editorial control over third-party content provided, uploaded, published, or distributed by users of EIN Presswire. We are a distributor, not a publisher, of 3rd party content. Such content may contain the views, opinions, statements, offers, and other material of the respective users, suppliers, participants, or authors.