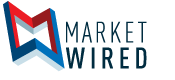 Ontario Federation of Labour joins Women's March on Washington
/EINPresswire.com/ -- TORONTO, ONTARIO--(Marketwired - Jan 19, 2017) - The Ontario Federation of Labour is proud to participate in the global Women's March on Washington, both in Toronto and in the United States.
In Toronto, OFL staff are working as members of the organizing committee, and will lead the team marshalling the march.
The OFL has also organized a bus to carry a contingent of women from a wide range of organizations to the march in Washington, D.C. They will be joined by OFL Secretary-Treasurer Patty Coates.
"The labour movement continues to work to ensure that principles of fairness and inclusion are implemented in all areas of work and governance," said Coates. "The OFL is proud to be part of sending a strong message that discrimination and violence will not be tolerated anywhere at any time."
The OFL encourages all Ontarians to take part in this important event and show solidarity with the principles of the Women's March on Washington.
To find a march in your area go to https://www.womensmarch.com/sisters/. There are ways to participate online and on social media as well – for more information http://resources.womensmarch.com.
The OFL's www.MakeItFair.ca campaign takes on issues of inequality in the workforce, and coincides with the province's "Changing Workplaces Review." The campaign gives voice to unions' demands for across-the-board changes to the Employment Standards Act and the Labour Relations Act that would improve standards for every worker and make it easier for them to join a union.
The OFL represents 54 unions and one million workers in Ontario. For information, visit www.OFL.ca and follow @OFLabour on Facebook and Twitter.

EIN Presswire does not exercise editorial control over third-party content provided, uploaded, published, or distributed by users of EIN Presswire. We are a distributor, not a publisher, of 3rd party content. Such content may contain the views, opinions, statements, offers, and other material of the respective users, suppliers, participants, or authors.