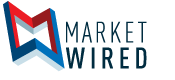 CloudPassage Announces Slack Integration for Halo
Don-Bot allows users to streamline workflow and monitor Halo events in real time from Slack
CloudPassage's open source, community-supported Slack integration tool for CloudPassage Halo, Don-Bot, allows users to streamline workflow and monitor Halo events in real time from Slack.
Click here for high-resolution version
/EINPresswire.com/ -- SAN FRANCISCO, CA--(Marketwired - January 19, 2017) - CloudPassage today announced the release of a Slack integration toolkit for Halo, the company's award-winning automated security platform. The open source community-supported tool, called Don-Bot, lets people use Slack to communicate with Halo using natural language queries and get replies as if Halo were another Slack user. Thousands of teams large and small including many DevOps and IT security personnel have made Slack their communication medium of choice. Implementing Don-Bot helps them streamline workflows and work more efficiently.
"Slack's speed and convenience help DevOps teams communicate; now Don-Bot will help them work more efficiently," said Sami Laine, principal technologist, CloudPassage. "The Slack integration provides users easy access to the most essential functions of Halo."
Don-Bot establishes a connection to Slack and listens for messages where its name is mentioned. It then reaches out to the CloudPassage Halo API to gather information and drops a report back into the channel where it was requested. The bot can also poll the Halo API events endpoint and post all critical events into the configured channel.
The CloudPassage Halo API integrates with many of the most popular agile IT/DevOps technologies including Chef, Okta, Puppet, Splunk, and Sumologic among others, to integrate security data seamlessly into enterprise IT infrastructures.
For more information on the Slack integration, our blog or download via GitHub.
About CloudPassage
CloudPassage® Halo® is the world's leading automated security platform that provides instant visibility and continuous protection for servers in any combination of data centers, private clouds and public clouds. The Halo platform is delivered as a service, so it deploys in minutes and scales on-demand. Halo uses minimal system resources; so layered security can be deployed where it counts, right at every workload -- servers, instances and containers. CloudPassage was recently awarded three patents that extend the scope of its original, agent-based, agile security model, making it the first company to obtain a U.S. patent for universal cloud infrastructure security. Leading enterprises like Citrix, Salesforce.com and Adobe use CloudPassage today to enhance their security and compliance posture, while at the same time enabling business agility. Headquartered in San Francisco,, CloudPassage is backed by Benchmark Capital, Lightspeed Venture Partners, Meritech Capital Partners, Tenaya Capital, Shasta Ventures, Musea Ventures and other leading investors. For more information, visit www.cloudpassage.com.
CloudPassage® and Halo® are registered trademarks of CloudPassage, Inc.
Image Available: http://www.marketwire.com/library/MwGo/2017/1/19/11G127875/Images/Screen_Shot_2017-01-18_at_4.57.03_-e7b3a93525eb9a8e90475998a44ca074.jpg