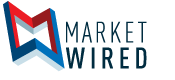 Waterline Data Names Kaycee Lai President & COO
Waterline Data
Click here for high-resolution version
/EINPresswire.com/ -- MOUNTAIN VIEW, CA--(Marketwired - January 19, 2017) - Waterline Data, The Smart Data Catalog Company, today announced it has added 15-year tech veteran Kaycee Lai to its executive team. As President and COO, he will oversee field operations, marketing, strategy, and business development.
Lai comes to Waterline from data virtualization platform provider Primary Data, where he served as SVP of Products and Global Sales for four years. Prior to that, he held a variety of senior executive sales and business development roles at cloud provider VMware, virtual storage provider Virsto, and data virtualization solution provider Delphix. At Virsto, Lai was responsible for helping the company become a leading pioneer in software-defined-storage while executing on the go-to-market strategy that resulted in 500% sales growth prior to the company's acquisition by VMWare. The Virsto product is now part of the vSAN product, the second largest Hyper-Converged solution in the market. Lai also held senior management roles at EMC and Microsoft.
"This is a very exciting time to welcome Kaycee to the team as we continue to experience tremendous industry recognition and customer traction among organizations that want to better track and dramatically increase the value of their data assets," said Waterline Data CEO Alex Gorelik. "Kaycee has a long history of transforming cutting-edge product innovations into business and sales success, and he brings exactly the kind of experience, talent and commitment we need to take Waterline Data and its customers to the next level."
Lai joins Waterline Data as it continues to earn accolades from throughout the industry for its Smart Data Catalog, which automatically identifies and categorizes all data sets so customers can achieve increased visibility, cost savings, security, and derive value from governed data within days instead of months. The company was recently listed among CRN's "Coolest Big Data Startups of 2016" after being covered in a number of research reports published by the likes of 451 Research, Forrester, Gartner, and Ovum. Last year, Constellation Research included Waterline on its "ShortList for Data Lake Management." In 2015, the company was named a "Cool Vendor in Information Governance" by Gartner.
"It's no longer enough to just find your data," said Kaycee Lai, President and COO at Waterline Data. "Customers must immediately have the proper context to take action with their data. The biggest names in tomorrow's business landscape will be the organizations that can put their data to work now -- not months from now. I'm very proud to be joining the one company that provides the critical capabilities organizations need to unlock their dark data for immediate competitive gain."
About Waterline Data
Waterline Data accelerates data discovery, governance and time to value though an industry-only Smart Data Catalog that instantly automates the cataloging of all data lake assets, including the ability to capture and learn from tribal data knowledge. The company is led by a team of enterprise data management veterans, funded by top venture and corporate investors, including Menlo Ventures, Jackson Square Ventures, Partech Ventures, and Infosys, and implemented in large enterprises around the globe. Founded in 2013, the company is headquartered in Mountain View, California. For more, visit www.waterlinedata.com.
Image Available: http://www.marketwire.com/library/MwGo/2017/1/18/11G127771/Images/image003-53dea134d8a18a0698dbdc8fabbef766.jpg


EIN Presswire does not exercise editorial control over third-party content provided, uploaded, published, or distributed by users of EIN Presswire. We are a distributor, not a publisher, of 3rd party content. Such content may contain the views, opinions, statements, offers, and other material of the respective users, suppliers, participants, or authors.