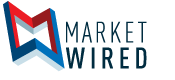 Figliulo&Partners Launches Media and Communications Planning Unit; Appoints Former Wieden + Kennedy Media Exec Ryan Haskins to Lead
/EINPresswire.com/ -- NEW YORK, NY--(Marketwired - January 19, 2017) - Figliulo&Partners (F&P), the brand agency for the information age, today launched an in-house media and communications planning department. Ryan Haskins, former group media director at Wieden + Kennedy, will lead the agency's new offering as Director of Media and Communications.
"As the line between content, journalism and distribution channels continues to blur, so too will the worlds of advertising, innovation, branding and media planning," said Judith Carr-Rodriguez, President and Partner of F&P. "So as an agency, the onus is on us to offer our clients more than brave, innovative ideas. With Ryan at the helm, F&P will truly be able to lead the future of communications and create powerful and exciting work that is properly distributed."
Reporting to Carr-Rodriguez, Haskins will be responsible for leading the agency's media capabilities and handling business development for the unit, both with F&P's current and future clients. Haskins is also tasked with increasing revenue and leading all parts of the agency to understand this new integration.
Haskins spent the last 10 years at Wieden + Kennedy, overseeing media planning and buying for the agency's Nike, Equinox and Wealthsimple clients, along with communications planning for the likes of Spotify, Verizon and MixxTails (an ABInBev brand). He also spent time at Crispin Porter & Bogusky, working with other big-name brands like Burger King, Slim Jim and IKEA.
"I was drawn to the people of F&P and their passion for collaboration. I'm excited to get started and take part in the continued evolution of F&P's incredibly unique offering," said Ryan. "The vision for the Media and Communications Planning Unit shows how much F&P understands the challenges and opportunities our industry faces. I am excited to join an agency that truly comprehends that transformation for brands can't be fully realized until we bring the creativity of ideas and media together."
F&P has already begun performing communications planning services across several of the agency's clients, which currently include Virgin Atlantic Airlines, Seabourn, the ultra-luxury cruise line, AC Hotels by Marriott and Macy's. Haskins' team encompasses three people and will expand as the unit grows into other clients.
About Figliulo&Partners
F&P is a thoroughly modern agency that creates Brand Stories for the Information Age. They create and produce those stories in-house, and distribute them across all forms of traditional and digital platforms, ensuring that they create natively to the needs of each platform and always with the consumer first in their minds.
The agency's goal is to create Advertising Happiness, which is what happens when a close-knit group of smart, passionate, good-humored individuals get to partner with like-minded clients to help build brands they believe in. They are proud to have been ranked two years in a row on Advertising Age's 50 Best Places to Work in Advertising & Media list. To learn more, visit www.figliuloandpartners.com.