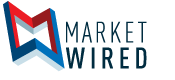 UPDATE - Greenhouse Solutions, Inc. Issues Company Update
/EINPresswire.com/ -- GREENWOOD VILLAGE, CO--(Marketwired - Jan 19, 2017) -  Greenhouse Solutions, Inc. (OTC PINK: GRSU) ("GH Solutions"), a company focused on creating and offering nutritional products with hemp supplements, is pleased to provide a Distributor Update and news on a distribution improvement that is being implemeted to the KOIOS Raspberry Wonder with Hemp beverage.
"One of our main goals for 2017 is to focus on growing deeper within our existing sales channels and gaining more market share in those channels," said john Michak COO of GH Solutions. "WishingUWell currently manages our online Amazon presence and we are committed to growing that presence, and we feel we have chosen an amazing partner," he continued. "They have ordered over 6,500 cans to date from us and are moving them at an average of 144 cans a day with little advertising. We believe that the addition of a 12-pack option will drive more sales as this provides a more appealing option for first-time buyers as well as existing consumers. We believe a reduction in price and quantity for the 12-pack option versus the full case of 24 cans will make the purchasing decision much easier. That 12-pack option will be available soon. We have just passed the slowest time of year for the food and beverage industry and look forward to moving into the busiest time of year where we can increase our sales. With the addition of this 12-pack option as well as our planned joint promotion that we will run with WishingUWell though social media, our target is to triple our current sales with them. We are confident that with our new approach we will be able to increase our online presence and maximize sales," Mr. Michak concluded.
We are also pleased to add additional distribution, you can now find KOIOS RASPBERRY WONDER at these fine locations below:
Health Shoppe in Knoxville, TN
Black Market Kitchen in Oakville, CT
Club Fitness in Bristol, CT
Gold's Gym in Springfield, MA
Charlotte Supplements in Charlotte, NC
The Company anticipates providing additional updates to shareholders over the coming weeks.
About GH Solutions (Greenhouse Solutions, Inc.)
GH Solutions is a science-based company focused on offering products to consumers within the burgeoning hemp health products industry. The Company has formulations that offer the benefits of botanicals like hemp seed oil in nutritional products for consumers, and has plans for future products incorporating a licensed probiotic application, when developed. The KOIOS Raspberry Wonder with Hemp beverage is offered through a joint venture with Koios LLC, which combined their formulas for nutritional products with hemp oil from GH Solutions. GH Solutions encourages all current and prospective shareholders to visit our website at: www.ghsolutionsinc.com or our Facebook page at https://m.facebook.com/Greenhousesolutionsinc.
About KOIOS
The KOIOS product creators began developing their own nootropic formulas to combat ADHD and to eliminate harmful stimulants from their lives. After several years of study, they formulated the initial KOIOS drink formulation. KOIOS encourages people to visit the website to learn more: http://www.mentaltitan.com
SEC Disclaimer
This press release contains forward-looking statements. The words or phrases "would be," "will allow," "intends to," "will likely result," "are expected to," "will continue," "is anticipated," "estimate," "project," or similar expressions are intended to identify "forward-looking statements." Actual results could differ materially from those projected in Greenhouse Solutions' ("the Company's") business plan. The Company updates and website should not be construed as an indication in any way whatsoever of the future value of the Company's common stock or its present or future financial condition. The Company's filings may be accessed at the SEC's Edgar system at www.sec.gov. Statements made herein are as of the date of this press release and should not be relied upon as of any subsequent date. The Company cautions readers not to place reliance on such statements. Unless otherwise required by applicable law, we do not undertake, and we specifically disclaim any obligation, to update any forward-looking statements to reflect occurrences, developments, unanticipated events or circumstances after the date of such statement.