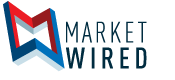 John Marshall Associate Dean Appointed to AALS Student Services Section Executive Committee
/EINPresswire.com/ -- CHICAGO, IL--(Marketwired - January 19, 2017) - William Powers, Associate Dean for Admission & Student Services at The John Marshall Law School in Chicago, has been appointed to the executive committee of The Association of American Law School's Section on Student Services. Powers' one-year appointment to the executive committee became effective at the 2017 AALS Annual Meeting in San Francisco.
The Section on Student Services promotes the communication of ideas, interests and activities and makes recommendations to the AALS about services to law students.
This is Powers' first appointment to an AALS committee. "This is an exciting opportunity for me to really have my finger on the pulse of what law students want and how we can improve services to law students nationwide and at John Marshall," he said.
Before joining John Marshall in 1996, Powers was the assistant consultant on legal education to the American Bar Association. He holds a JD from Indiana University School of Law in Indianapolis and an LLM, with honors, from The John Marshall Law School.
About The John Marshall Law School
The John Marshall Law School, founded in 1899, is an independent law school located in the heart of Chicago's legal, financial and commercial districts. The 2017 U.S. News & World Report's America's Best Graduate Schools ranks John Marshall's Lawyering Skills Program 5th, its Trial Advocacy Program 19th and its Intellectual Property Law Program 21st in the nation. Since its inception, John Marshall has been a pioneer in legal education and has been guided by a tradition of diversity, innovation, access and opportunity.

EIN Presswire does not exercise editorial control over third-party content provided, uploaded, published, or distributed by users of EIN Presswire. We are a distributor, not a publisher, of 3rd party content. Such content may contain the views, opinions, statements, offers, and other material of the respective users, suppliers, participants, or authors.